2019 marked a critical year in GBPI's evolution. For our 15th anniversary, we launched a year-long, branded effort to celebrate the history, growth, wins and partners that have contributed to the success of GBPI. We focused on a stronger advocacy and outreach strategy to complement our research and strategic communications strategies, and we increased our digital footprint with innovative ideas and new partners. We put together a detailed list of our outputs and outcomes for 2019 below.
People-Powered Prosperity
Momentum and success continued with our People-Powered Prosperity initiative. In 2019, we partnered with more than 20 organizations representing diverse communities and constituencies throughout Georgia to raise awareness and activate people to take action in support of people-powered policies.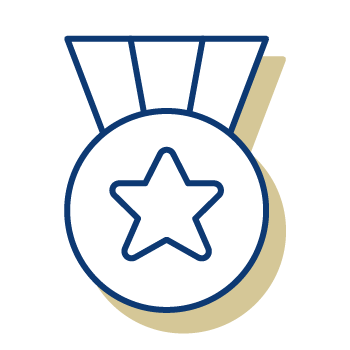 Policy Wins
Full funding of Quality Basic Education (QBE), the state's funding formula for K-12 public schools, continued for the second consecutive year.
The time limit for students to use HOPE extended to 10 years to increase access to college aid.
The state increased investments in mental health and child care subsidies and approved a Medicaid waiver that could potentially extend health care coverage.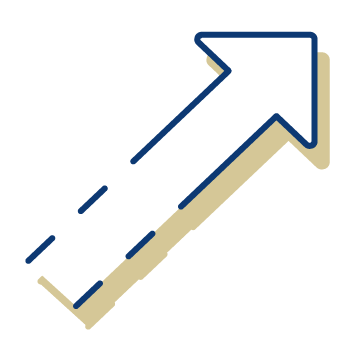 Policy Momentum
A bipartisan Earned Income Tax Credit bill was introduced.
A Senate study committee accepted GBPI recommendations for an Opportunity Weight to better support African American students in Georgia.
With our PROSPER Georgia partners, we launched a policy agenda to employment and training programs and pathways to family-sustaining jobs.
GBPI created a comprehensive safety net policy agenda.
We developed a women-focused version of People-Powered Prosperity research and recommendations.
We completed our most robust set of statewide listening sessions to date to keep our work informed by and grounded in community.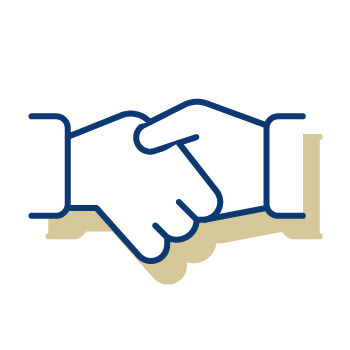 New Partners
GBPI developed new relationships with 9to5, Black Voters Matter, LGBTQ groups, Faith in Public Life and Small Business Majority, in addition to ongoing partnership work with roughly 20 organizations such as Georgia Shift, Georgians for a Healthy Future and more.
We produced 61 total research products, and we expanded the ways in which GBPI packages research with an emphasis on more videos, fact sheets and webinar presentations of data. Our research informed media coverage, policies proposed and passed by state lawmakers, the policy priorities of organizations across the state, civic engagement and more.
In the summer of 2019, GBPI released its most comprehensive and accessible annual Budget Primer to date, including a new section dedicated to criminal justice reforms and the Georgia Department of Corrections budget. Nearly 2,000 copies were distributed to all elected officials in Georgia, student organizations and business and civic leaders. We readily provided Primers to support education on the state budget with groups like the Refugee Women's Network, Georgia Shift, YWCA of Greater Atlanta, Georgia Federation of Women's Clubs and many more.
Research products throughout 2019 touched on a variety of topics including:
In 2019, GBPI set a goal to be more intentional in the number of coalitions, steering committees and related groups to which our team contributed. Last year we prioritized and invested substantial staff time, communications and advocacy expertise into key coalitions such as:
Cover Georgia coalition, co-led by GBPI and Georgians for a Healthy Future. Cover Georgia's efforts focused on the waiver proposals in 2019, and GBPI contributed research and data, communications support to develop and disseminate materials and advocacy expertise to mobilize Georgians to comment on the proposals.
Georgia Work Credit coalition, led by GBPI. The coalition is focused on building momentum for a state EITC, and GBPI administers the coalition through conference calls, a microsite dedicated to the campaign, a dedicated email list and more. The most active members of the coalition in 2019 included the United Way of Greater Atlanta, 9to5, Step Up Savannah, the Atlanta Community Food Bank and the YWCA of Greater Atlanta.
Infant-Toddler coalition, hosted by GEEARS. The coalition meets regularly and is focused on increasing access to quality-rated, affordable child care. GBPI consistently contributes research and data.
Prosper Georgia coalition, hosted by GBPI. This fairly new group of stakeholders is focused on a common goal of helping those that have not been served well by traditional postsecondary or work force development initiatives to access quality employment. The group includes representation from Goodwill of North Georgia, Jobs for Justice, CareerRise and state agency representatives from SNAP and TANF.
Smart Decisions coalition, hosted by the Georgia Chamber of Commerce, which developed a report on how Georgia can increase access to postsecondary education. The report, delivered to lawmakers, included several recommendations offered by and grounded in GBPI research.
In 2019, GBPI launched a second round of statewide listening sessions to connect with new communities, ensure our policy priorities are informed by community needs across the state and utilize personal expertise to broaden our understanding of how public policy affects Georgians daily. In a series of 17 sessions across 10 cities in Georgia, the GBPI team sought input from high school and college students, superintendents, school board members, local elected officials, individuals engaging in workforce development programs, health care practitioners, community organizers, parents, chambers of commerce, nonprofit leaders and direct service providers.
We hosted the first annual Women's Lobby Day in partnership with several women-serving organizations, the day featured local and national speakers, an advocacy training workshop and information on how to get engaged with a number of different women's organizations who work on policy issues.
GBPI also continues to regularly share research through community presentations. In 2019, the team conducted 73 total public presentations reaching over 3,800 individuals.
GBPI set a goal to grow our digital footprint in 2019. We also made it a goal to increase engagement on social media platforms to hear more often from individuals working in or interested in state policy. Overall, GBPI achieved significant progress, increasing our pageviews on GBPI.org by more than 17 percent from 2018. More than 100,000 users accessed GBPI.org in 2019. GBPI's social media channels grew as we stepped up our digital advertising game and developed innovative ways to share content, like using Facebook Live, hosting tele-townhalls, orchestrating Twitter chats and more. Our Facebook followers nearly doubled while Twitter grew 19 percent in 2019. We also earned 140 media hits in news outlets across Georgia, as well as some national outlets.
In 2019, we set an organization record for fundraising. We secured the most individual donations in GBPI's history, including a significant increase in investment from some of our largest donors.
We also continued to honor our commitment to racial and ethnic equity and inclusion training as a staff. We adopted a staff-wide, year-long learning plan that included several trainings on language, messaging, white supremacy culture, community engagement and related topics. We created a place for all tools, conversations and questions related to racial equity to live in our regular communications.
Finally, GBPI made significant efforts to streamline internal systems and processes to allow better access for staff working remotely. We also improved our human resources capacity.
Support GBPI Today
The Georgia Budget & Policy Institute is a 501(c)3 organization. We depend on the support of donors like you. Your contribution makes the work that we do possible.