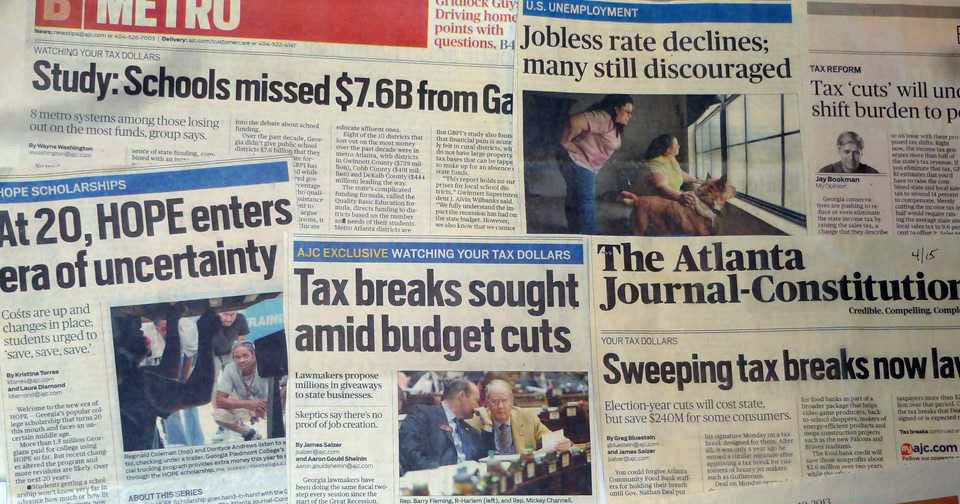 Press Room
Are you're a member of the news media? To schedule an interview with one of our analysts or get help with other questions, please contact:
John McCosh
Deputy Director of Communications
404.420.1324 ext. 109
jmccosh@gbpi.org
For news stories and editorials that have appeared in publications around the state, click here.
For a list of frequently asked questions, click here.
Download GBPI logos (for use with permission).
Policy Analysts
| | |
| --- | --- |
| Policy Analyst | Policy Area |
| Claire Suggs | Education, including early childhood education, K-12 education, universities and technical colleges |
| Melissa Johnson | Safety Net, including poverty, social services, economic security and Department of Human Services |
| Taifa Smith Butler | Budget and Taxes, including state and federal |
| Laura Harker | Health Care, including Medicaid, PeachCare and the Affordable Care Act |
| Wesley Tharpe | Jobs and Economy, including tax policy and economic development |