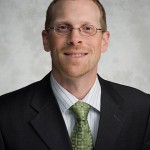 Posted by Timothy Sweeney
Despite Governor Deal's recent comments indicating that he is unlikely to expand Medicaid, doing so remains Georgia's best and most affordable option to make health insurance available to hundreds of thousands of Georgians who currently lack it.
Financially, the expansion is a great deal for Georgia because the federal government will pick up the vast majority of the costs – and the state will spend less on services for Georgians without health insurance, because there will be dramatically fewer people without coverage.
The expansion will also give a boost to Georgia's economy because the federal money coming in will pay salaries of nurses, doctors and other health care workers all over the state.
Finally, and perhaps most importantly, the expansion will save lives and improve the health and well-being of the Georgians who will get needed health care. Georgians who become newly covered through the Medicaid expansion will be healthier and more financially secure as a result, recently published (and still ongoing) studies show.
These important benefits will be the subject of GBPI's Fall Policy Forum, "Expanding Health Coverage in Georgia." Two leading experts on the impact of state Medicaid expansions – Dr. Heidi Allen and Dr. Ben Sommers – will speak about their research and how it should inform our state's decision about whether to expand Medicaid.
For more information on the event, visit the GBPI website https://gbpi.org/save-the-date-health-care-coverage-expansion-forum