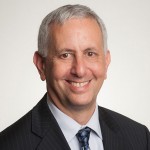 Who says Georgia can't have first-rate schools, a quality health care system and a public safety net that offers support to some of the most vulnerable Georgians? Some state leaders who oppose Medicaid expansion in Georgia, that's who.
Bills to make Medicaid expansion more difficult are rushing through the Legislature, rationalized by claims that the cost of covering 500,000 uninsured Georgians will inevitably result in cuts to education funding. That is one poor trade-off state leaders could choose, but there is nothing inevitable about it.
Since the federal government pays 100 percent of the cost of expansion through 2016, the earliest the Georgia budget would need to adjust to the cost of expansion of Medicaid is 2017. Once expansion-related revenue from the insurance premium tax is counted, revenues will actually outpace expenses the first three years.  So for three years more than 500,000 Georgians will get health insurance while the state makes money.  Factor in the economic impact of the $3 billion federal contribution per year that comes with Medicaid expansion, and the resulting tax revenues and it becomes even more profitable to the state.
People disagree about the future cost of Medicaid expansion in Georgia. Opponents roll 10-year projections into one scary-sounding number without any nod to the positive revenue gains.  If you emphasize costs and ignore financial returns, that doesn't add substance to the Medicaid expansion debate.
An honest accounting shows the net cost of expansion is about half of the numbers expansion opponents cite as unaffordable – $210 million per year beginning in 2017, rising to $500 million per year by 2023. Of course, that is only one side of the ledger. Once you count increased revenues, Georgia's net cost is about half that. And, of course, the state will make a profit through 2016.
Does Georgia suffer from such a lack of leadership and foresight that we are unable to plan for an increase in the state budget of less than 2 percent five years from now?
Let's not lose sight of the fact this discussion is about more than just cold numbers in a spreadsheet. This is a moral and humanitarian issue. How important is it to Georgia to provide health care access to its uninsured people when they're ill? How much does Georgia value its rural hospitals? Enough to prevent continued hospital closings in small communities, with the health problems and economic devastation that follows? 
To hear some people frame the question, Georgia must either choose to expand Medicaid to help 500,000 uninsured people, or the state can work to properly fund a quality education.
That is a false choice.  It is a shame some of Georgia's leaders seem to have so little faith in what is possible for Georgia.