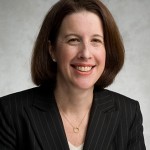 Posted by Clare S. Richie
Next week, the House of Representatives is expected to pass deep cuts to the Supplemental Nutrition Assistance Program (SNAP) – previously known as food stamps.
Every Georgia family that participates in SNAP would see their food assistance eliminated or cut.  Children, seniors, and people with disabilities would be among the hardest hit, along with low-income working families.
SNAP's modest benefits — about $1.50 per person per meal — help many struggling Georgia families put food on the table.  And, SNAP has a strong, decades-long track record of fighting poverty effectively and efficiently. One reason for SNAP's success is that it responds quickly when a recession hits and people lose their jobs.
Virtually the same number of Georgians are living in poverty ($23,050 annual income for a family of four) as those receiving SNAP benefits. Participation increases during economic downturns and declines as the economy improves – with the average household staying on the program less than a year.
Cutting SNAP will push families further into poverty – unemployment rates are still high and for millions of families it's hard to make ends meet.  These cuts would also put a drag on Georgia's economic recovery. The USDA reports that every $5 in SNAP benefits generates $9.20 in total community economic activity as a result of recipients spending SNAP benefits quickly and locally.
The House Agriculture Committee recommends more than $33 billion in additional cuts to SNAP over the next decade on top of the $133.5 billion that the House has already taken away from the program. Some members of Congress claim that there's no alternative.  That's false.  Rather than target SNAP, they could cut back on the nation's wasteful farm subsidies, three-quarters of which go to the largest most profitable commercial farms.
Cutting the nation's most important anti-hunger program – which helps nearly two million Georgians – just doesn't make sense.