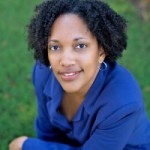 Posted by Taifa S. Butler
Recently members of the Danish Parliament visited Georgia to learn about the state of working-poor families and the supports that our state provides to such families.  GBPI was honored to present to the delegation on this topic and to highlight some of the challenges the state faces:
Download the PowerPoint Presentation
Economic Development
Although Georgia has the 34th largest economy in the world and above-average wealth, our poverty rate — nearly 18 percent — threatens our long-term economic well-being.
Healthcare
Nearly 2 million — 20 percent —of Georgians don't have healthcare coverage, and in some areas of the state, citizens don't even have access to doctors or other healthcare providers.  Even worse, Georgia ranks near the bottom among states in important health measures including obesity, cardiovascular disease, and premature death.
Human Services
Support for poor families is not keeping pace with the growing needs of Georgia's citizens, and recent changes in unemployment benefits have limited help for those struggling to find work at a time when jobs are scarce.
Education
The deep cuts that Georgia has made in recent years to public schools, colleges and universities puts economic opportunity out of reach for many Georgians.
The shock we saw on the faces of the Danish delegation as they absorbed these statistics served as a reminder to us:  if we want to compete in the global economy, Georgia will need to tackle these challenges.  A healthy, educated work force is key to building a strong economy.  And helping struggling families get back on their feet during tough economic times will make for a stronger Georgia in the long run.
[nggallery id=4]