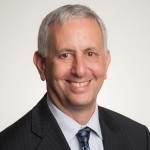 By all accounts we can look forward to a historically fast Georgia legislative session this year.
The governor's 2014 State of the State address is scheduled for Jan.15 at 11 a.m. He will propose midpoint changes to the state budget passed last spring, as well as a new budget for next year.
The joint legislative budget hearings are usually held over three days the week after the governor announces his proposal. This year all legislative hearings are scheduled to wrap up the same afternoon in just five hours. It is safe to assume that both approval for amendments to this year's budget and the state's budget for next year will race through the review and approval process.
Below is the schedule for budget hearings of the House and Senate Appropriations Committees
Where: Room 341, Georgia Capitol
Date: Wednesday, Jan. 15, 2014
| | | |
| --- | --- | --- |
| Time | Session | Speaker |
| 1:00 p.m. | Opening Remarks | Chairman Terry England and Chairman Jack Hill |
| 1:05 – 1:30 p.m. | | Gov. Nathan Deal |
| 1:00 – 2:00 p.m. | Economic Outlook | Stat Economist Ken Heaghney |
| 2:00 – 2:45 p.m. | Department of Education | Stat School Superintendent John Barge |
| 2:45 – 3:30 p.m | University System of Georgia | Chancellor Hank Huckaby |
| 3:30 – 4:15 p.m. | Department of Community Health | Commissioner Clyde Reese |
| 4:30 – 5:00 p.m. | Block Grant Hearings | |
| 5:00 – 5:45 p.m. | Department of Transportation | Commissioner Keith Golden |
| 5:45 – 5:55 p.m. | Office of Planning and Budget Wrap Up | Director Teresa MacCartney |