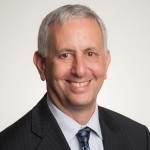 While Tennessee pursues free tuition for all students to attend community colleges and technical schools, Georgia is moving in the opposite direction.  If Tennessee follows through on a proposal by Gov. Bill Haslam in his State of the State speech, the Volunteer State will be the only one in the country that doesn't charge tuition or fees for community colleges and technical schools. According to Haslam, "College is not for everybody, but it has to be for a lot more people than it's been in the past if we're going to have a competitive work force."
Until 2011 Georgia offered free tuition to schools within the Technical College System of Georgia through the lottery funded HOPE Grant program. In 2011 lawmakers disconnected the size of the HOPE Grant from tuition increases. By the 2012-2013 academic year, the HOPE Grant only paid 74 percent of tuition instead of covering 100 percent as before.  Money was also eliminated for mandatory fees and books. Eligibility for the HOPE Grant also became more difficult after lawmakers increased the Grade Point Average (GPA) requirement to 3.0 from 2.0. These changes caused a 20 percent decline in full-time equivalent students from 2011 to 2012.
In response to the decline in students the General Assembly lowered the GPA requirement to 2.0 in 2013. Since more than 60 percent of technical college students are economically disadvantaged, even with the restored eligibility, declining enrollment is continues. Finding money for fees, books, and a portion of tuition is still a challenge for many students.
The 2015 fiscal year budget does include a proposal by Gov. Nathan Deal for a new Zell Miller Grant that will cover full tuition for students in the technical college system with a GPA of 3.5 or higher.  Although this new grant is expected to benefit 16,000 students, it is far from the step being taken by Tennessee and falls far short of the steps needed to reach the governor's stated goal to produce 250,000 more graduates by 2020.
Georgia's policies and funding must align with the state's goal of 250,000 more graduates to assure the workforce needed for a strong economy.  Following the Tennessee example and once again expand the HOPE Grant umbrella to cover 100 percent of the cost of tuition would steer state money in the direction our policy goals say it should go.
An educated workforce is vitally important to succeed in the competitive and fast changing 21st century economy. As our neighbor to the north takes steps to make higher education more affordable, Georgia cannot afford to be left behind.