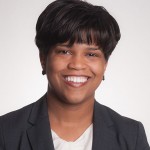 As you gather with friends and family for Thanksgiving dinner this week, be aware that one in five of your fellow Georgians will probably sit down to a very modest spread.
That is because these Georgians depend on the Supplemental Nutrition Assistance Program ("SNAP," commonly called food stamps) to help put food on the table. The already-meager benefits SNAP provides were recently cut through Congressional action. And even bigger threats to SNAP food assistance remain on the horizon.
The typical Thanksgiving meal that most of us will share Thursday is far beyond the reach of Georgians who rely on SNAP benefits.  The program provides a modest benefit of about $1.40 per meal for low-income Georgians to use to buy food at pre-approved retailers. The average price of a Thanksgiving meal, at about $4.90 per person this year according to media reports, is 3 1/2 times larger than SNAP's benefit per person per meal.
Some of Georgia's less fortunate families will get assistance through nonprofit food banks and food pantries this Thanksgiving.  However, these private sources make up only 6 percent of the food assistance provided by the federal government.
SNAP benefits, the anchor of the federal government's food assistance programs, were cut at the beginning of this month.  Georgia families saw their SNAP benefits drop to about $1.40 per person per meal, down from about $1.50. In pure dollar terms, families of three lost about $29 in benefits, enough for nearly 21 meals.
So when families depending on SNAP are able to cobble together their humble Thanksgiving meal this year, it will be a time to celebrate.  But this year, after that celebration is over and the dishes are put away, a threat looms that future family meals will be leaner than ever, if they happen at all.
The primary source of the threat is a proposal to cut $39 billion from SNAP over the next ten years, as passed by the U.S. House earlier this year.  A bipartisan Senate Farm Bill that passed earlier this year included a much smaller cut of $4 billion to SNAP.  Now House and Senate conference committee members, including Congressmen from Georgia, are negotiating these bills.
After we give thanks for the food and family around our tables, let us turn our attention to the debate over SNAP benefits.  By raising awareness about what's at stake we may play a part to help ensure Georgia families who need SNAP next Thanksgiving will still get it to help put dinner on the table.