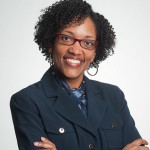 Once again, sigh, Georgia is among the worst in a new analysis that ranks states by how well its citizens are faring. Georgia ranks as the 41st worst state for women, according to a recent report by the Center for American Progress.  "The State of Women in America" analyzes various factors around women's livelihood, considering three broad areas: economic security, leadership and health.
Some interesting findings include:
For overall economic security, Georgia ranks 40th and gets an "F." This incorporates several factors like poverty, wages, workplace policies and early education access and spending.
In Georgia, 20.6 percent of women and girls live in poverty. However, for women of color, particularly Hispanic, Native American, and African American women and girls, the rates of poverty are much higher.  One positive note is Georgia's 58.7 percent rate of four-year-olds enrolled in state pre-K is among the top 10 in the country.
On leadership, Georgia ranks 43rd and gets an "F." This measures factors including the percent of women holding leadership positions in the workplace or in elected office at the state level and Congress.
While Georgia's five million women make up more than 50 percent of the state's population, they hold no seats in Congress or in statewide executive seats, while nearly 23 percent of seats in the state Legislature are held by women. In the workplace, women hold just 38.38 percent of management jobs.
On health, Georgia ranks 37th and gets a "D."  This measurement includes uninsured rates, access and rights to reproductive health, Medicaid expansion policy and maternal and infant mortality.
About one in five women, or 20.4 percent, are uninsured in Georgia. The rates are much higher for women of color, particularly Hispanic and African-American women.  Another alarming fact from the report is Georgia ranks as the state with the second highest maternal mortality rate in the nation, with 20.9 deaths per 100,000 live births.
For Georgia's continued success and growth, the state must find ways to improve the overall well-being of its women. Not only do women make up more than half of the population, but their livelihoods have a direct impact on the livelihood of the state's economy and long-term economic health.
To read all the findings and see how Georgia compares to the other states, visit the Center for American Progress.