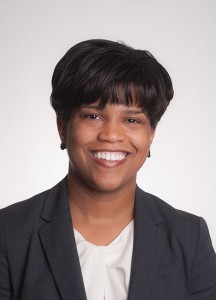 Georgia is one of 16 states where families are worse off because of its child care policies, according to a new report by the National Women's Law Center. Families fare worse in Georgia because the state turns away parents who apply for child care financial assistance due to worries the program could run short of money.
Georgia operates the Childcare and Parent Services program to help families afford the high cost of child care. The program pays providers to care for low-income children younger than 13 who qualify.  The center's report spotlights ways Georgia's barriers to child care assistance stack up against other states:
Georgia is one of 21 states that turns away working parents and caregivers seeking assistance.
Georgia's income requirements for child care assistance are more difficult than those in 39 other states.
Georgia parents pay the sixth highest copayment for assistance among the states. The state lowered copayments for families using high-quality providers in four regions, but families in the rest of the state still face substantial copayments.
Reimbursement rates paid to child care centers and homes are well below most providers' market rates. Low reimbursement rates impede parent access to higher quality providers and make it harder for providers to raise wages in a predominately low-paying industry.
Georgia needs to invest in improved access to high quality child care for working families.  Child care is prohibitively expensive for many Georgia families. The tab can equal nearly 40 percent of a low-income family's earnings.  Parents are better workers and earn more when they get child care assistance, as shown by March GBPI report.
The state's own economic impact study of the early care and education industry quantifies the soundness of an investment child care.  The industry generates $4.7 billion in economic activity annually and creates more than 67,000 jobs statewide. Access to reliable child care allows Georgia parents and caregivers to work and earn more than $24 billion each year.
Every dollar invested in Georgia's child care industry generates nearly double the return, while helping parents to work and laying the foundation for Georgia's youngest learners.  The state can and should remove barriers for families seeking quality child care. It's an opportunity to help families build a better future and for the state to boost its economy at the same time.