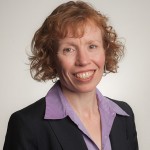 Georgia is rolling out ambitious new standards for student performance in K-12, but is skimping on needed comprehensive financial support that would clear a path for success.
The Common Core Georgia Performance Standards are rigorous goals that outline what students should know and be able to do in math and English as they progress through school. If students meet these standards, they will be better prepared for college and the workforce as both require increasingly complex skills. They will meet them, however, only if teachers know how to fully implement the standards and principals have the skills needed to support their faculty members. Ensuring both things happen requires high quality training, yet Georgia persistently cuts funds for it.
In 2001 Georgia eliminated professional development funding for principals generated through the Quality Basic Education (QBE) program. The QBE program is the primary source of state funding for public schools. Two years later QBE funding for professional development for teachers was reduced by one-third. The requirement that QBE professional development funds be spent only on teacher training was waived in 2009 to help school districts cope with significant overall cuts in state funding.
Districts may have been able to limit budget cutting measures, like shortening the school calendar as a result. But that came at the expense of helping teachers become more effective educators. Other sources of money for teacher training have also been cut or eliminated. Funding for Regional Education Service Agencies, for example, which provide professional development and other assistance to districts, is down more than 30 percent since 2009 and the fiscal year 2014 budget that begins July 1 cuts it again. The Legislature eliminated funding for teachers to pursue certification from the National Board of Professional Teaching Standards, a voluntary and rigorous process that requires teachers to demonstrate deep professional expertise.  In addition the academic coaches program, which provides expert mentors to teachers, has been restructured and downsized.
The Georgia Department of Education is working to help educators adopt the new standards. It provides newsletters, webinars, training sessions and other support to educators, often with federal Race to the Top money. These efforts should be extended and matched by similar ones in local districts. After a decade of deep budget cuts, though, it will be hard for most districts to keep up.
The research is clear: the most influential school-based factor in student achievement is teachers and the second most influential is principals. Yet now when we are asking teachers and principals to do more than ever, policymakers aren't giving them the resources they need to succeed. This doesn't make sense for our educators and it certainly doesn't make sense for Georgia's students.