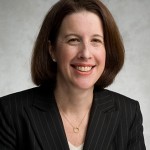 Posted by Clare S. Richie
Georgia recently attracted the attention of Congress because of its abuse of a tactic that has eroded services for Georgians struggling to get out of poverty.  Nearly half of Georgia's required contribution to Temporary Assistance for Needy Families,  which is supposed to match federal funding, now comes from private third-party funds.  Private funds are supposed to supplement, not replace, state funds.  But Georgia is doing the opposite by counting existing private services as part of its basic match and eliminating state-funded services, such as subsidized employment and work supports, which hurts poor families.
Georgia was named as a primary abuser of this practice in a recent U.S. Government Accountability Office report–it was second only to Utah in the amount of state funds replaced with private third-party funds. Georgia is setting a bad example for other states by exploiting a practice that risks completely undermining TANF and its goal of helping struggling families join the workforce.
Temporary Assistance for Need Families: More States Counting Third Party Maintenance of Effort Spending
Government Accountability Office (GAO) Analysis provided to House Ways and Means – Human Resources Committee, taken from GAO analysis of survey results from 50 states and the District of Columbia.
On July 23, 2012.  http://www.gao.gov/assets/600/592861.pdf
In a letter to Congress, the GAO said the practice "may not be in keeping with the intent" of federal requirements for state funding, also known as "maintenance of effort" (MOE). "Concerns have also been expressed that this option may reduce the overall level of services available to low-income families in a state if, for example, that state counts services already provided by third parties while reducing its own spending," GAO said.
Even state officials recognize that this practice is problematic.
Lynn Vellinga, Georgia Department of Human Services, Chief Financial Officer has acknowledged that "there is a policy debate going on with TANF reauthorization at the federal level about whether states' ability to use third-party funds to meet TANF MOE should be restricted or eliminated. If federal TANF law changes under reauthorization, we obviously will have to reassess our practices to remain in conformance with federal law."
The practice is simply another shell game that Georgia plays with services like TANF in order to continue its cuts-only approach to balancing the state budget.  Since the recession, services for poor families have been cut significantly despite  increasing need.
Georgia policymakers should protect vital public services, especially those that move families from poverty to economic security. We need a balanced approach that includes new revenue, not just round after round of cuts, so Georgia can invest in programs like TANF that provide help for struggling families.
See GBPI's recent TANF report, Georgia TANF Funds Sink to a New Low, for more information.