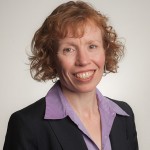 The Board of Regents of the University System of Georgia raised next year's tuition at Georgia Tech 9 percent on Tuesday, the same day that Home Depot's director of talent acquisition told members of the governor's High Demand Career Initiative the company cannot find enough software developers here. So Home Depot opened new technology centers in Texas and California instead.
Tuition will also go up 7 percent at the University of Georgia in the fall and 4 percent at Georgia Regents University and Georgia State University. It increases 2.5 percent at the system's 27 other institutions.
These increases are not a surprise. State funding per student in the 2015 fiscal year will be about 52 percent lower than it was in the 2001 fiscal year, when adjusted for inflation. Georgia's university system relies more on tuition and fees as a result, shifting more and more of the cost of higher education to students and their families.
This shift comes at a time when families are already struggling to make ends meet. Median family income in Georgia in 2012, the most recent year available, was about $8,000 lower than it was in 2006 in inflation-adjusted dollars. Reductions to the HOPE scholarship award compound the strain that families feel. The award no longer covers full tuition. Even though the award amount is set to go up for the coming school year, the increase will not cover the tuition increase at Georgia Tech, UGA, and Georgia State. Those three schools are home to about 28 percent of students enrolled in the state's university system.
Low-income students are particularly sensitive to tuition increases. Some already in postsecondary programs may drop out, overwhelmed by the challenge of working and going to school or worried about growing student loan debt. Others may not even apply. This undermines Complete College Georgia's goal of adding 250,000 graduates by 2020.
If Georgia is going to meet this goal and develop the skilled workforce needed to attract and keep good jobs like those at Home Depot, policymakers must stop short-changing higher education. Restoring lost dollars to Georgia's colleges and universities will allow them to keep college affordable and help more students stay on track for graduation.