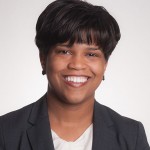 Georgia lawmakers are in an unnecessary rush to reform the state's child welfare system to meet a deadline that is likely to be extended.  The push to adopt SB 350, a bill that would privatize all child welfare services except investigations, risks unintended consequences in order to squeeze major  changes into the expedited 2014 legislative session. 
The proposed law would dramatically change the responsibilities of Georgia's Division of Family and Children Services by transferring all responsibility for abused and neglected children to community-based providers and faith-based organizations by June 30, 2017. The bill's implementation requires federal approval for flexible use of foster care money under a waiver from the Title IV-E provisions of the Social Security Act.
The 2014 federal deadline isn't likely to mark the last opportunity for Georgia to pursue privatization of child welfare.  The federal government offered this flexibility before and will likely present it again. The state should take time to study the proposal's budget implications, as was typical of past sweeping initiatives.
Stakes Too High to Rush Major Change Affecting Children
Pushing through child welfare reform in a fast-paced legislative session stands in stark contrast to the recent approach to Georgia's criminal and juvenile justice system reform.  Those reforms were comparable in scope to the pending proposal to privatize most child welfare services. The Legislature deliberated over juvenile justice reforms over four legislative sessions before they became law last year.  
The main force driving reform this year is the approaching expiration of authority for a federal waiver that allows states to try new approaches to child welfare services.  Georgia proposes to model its program after a decade-old privatization program used in Florida, which requires a Title IV-E waiver under the federal Child and Family Services Improvement and Innovation Act. These waivers give states flexibility to spend more money on more services for children than the typical rules allow. For example, a waiver would give Georgia new leeway to spend money on therapy services to help children avoid assignment to foster care.
The authority of the federal Department of Health and Human Services to issue the waivers is set to expire Sept. 30, 2014.
This pending deadline for waiver applications is not a good reason to ram through child welfare reform proposals.  States have implemented a steady stream of waiver projects every few years since the program began in 1994.  From 1994 to 2006, 23 states launched one or more waiver projects.  The federal authority to issue new waivers first expired in March 2006, but was restored in September 2011.  Based on that history, it seems probable the federal agency will again possess waiver authority by the time Georgia completes the deliberative process a well-planned reform program deserves.
New Approach Could Lock in Lower Funding Levels
Georgia will trade variable funding for fixed funding if state leaders accept a federal waiver now. That could set the state up for a future money crunch in its child welfare program.
Money available through Title IV-E of the Social Security Act is calculated by the number of qualifying foster care children. When more Georgia children qualify, the state can leverage more federal money.  If the state is granted a waiver, federal Health and Human Services workers will negotiate a foster care funding level with Georgia that remains unchanged for the term of the agreement.
That is worrisome, since federal Title IV-E money awarded to Georgia declined by 20 percent from 2010 to 2013. The lower funding level will be taken into account if federal negotiators evaluate how much money Georgia should get under for a waiver project.
The 20 percent drop in federal funds occurred even as the number of foster care children increased slightly in Georgia. That's because only 36 percent of children in foster care qualify for federal reimbursement.  This is a steep drop off from 2010, when 59 percent of children qualified.
Given time, Georgia could do a better job making sure more foster care children qualify for federal funding.  One way is to educate judges who consider child welfare cases on the findings they must make to ensure a child's funding eligibility.
State leaders should pursue such procedural reforms before negotiating a waiver that locks in lower funding levels.  It only makes sense to maximize the money available to serve the state's vulnerable children.
A more deliberative study of privatization will give Georgia a chance to quantify what the state's transition costs will be if it gets permission to use funds more flexibly.  If Title IV-E money now used to support children in foster care is repurposed to provide preventive services for other children, additional funds will be needed to serve about 8,000 children now in Georgia's foster care system.
Georgia needs to take more time to evaluate child welfare privatization before passing the pending legislation. The process should take the same form as the information-gathering councils that crisscrossed the state for many months on a path to criminal justice and juvenile justice reform.
 A federal funding waiver need not be a precursor to child welfare reform planning. An approaching deadline that will probably be extended should not be used to justify taking a shortcut to policies that will have a profound effect on the lives of thousands of Georgia children