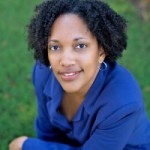 Posted by Taifa S. Butler
As published by the Atlanta Journal Constitution.
Taifa S. Butler is the deputy director of Georgia Budget & Policy Institute, which will release a survey today of Georgia's 180 school districts on the impact of state funding cuts.
The 150 districts that responded to the survey educate more than 92 percent of the students in public schools. The survey found that the state's lack of support for education diminishes learning opportunities for students by forcing school districts to shorten the school year, increase class size, reduce the number of teachers and cut teacher pay.
Georgia's future depends on its ability to attract employers, create jobs, and grow the economy, and a key ingredient to this is a highly skilled and educated workforce. Yet over the past decade, state investment in public education has declined significantly, undermining our ability to create and nurture the next generation of workers.

State leaders set ambitious goals to improve the quality of the workforce and made strengthening public education a central strategy to achieve these objectives. Teachers and school districts have been working to improve learning and ensure that students meet rigorous state-established achievement goals, but just as the state is expecting more from students and educators, it is investing less.

Walk into a public school in Georgia today, and you are likely to find students trying to learn in less-than-ideal circumstances. Due to years of declining state support for public education, school districts across the state have shortened the school year, increased class size, reduced the number of teachers, or cut teacher pay, according to a survey conducted by the Georgia Budget & Policy Institute.

Of the 150 districts that responded to our survey, two of three have cut this year's school calendar by at least six days. Six in 10 districts report an increase in class size. At the same time, teachers' workdays have been cut so they are losing valuable planning time and pay.

Any of these changes would present difficulties, but with all three playing out in many districts, you have conditions that diminish learning opportunities for students. This makes it all the more difficult for educators to meet the state's ambitious academic goals. The most hurt by the state's declining support are low-income students, who make up nearly six out of every 10 Georgia students. These students already face greater barriers to academic success and need more support to reach their potential. If Georgia is serious about preparing all students to become contributing members of our economy as adults, it needs to ensure that students are spending sufficient time in the classroom with high-quality teachers and the opportunity for individual attention. School districts simply cannot do this without adequate investment from the state.

Looking to the future, local districts will likely face additional challenges. Efforts by Congress to address the federal deficit may mean fewer federal dollars for schools that serve the state's neediest students. Here at home, the potential creation of a separate publicly funded state charter school system may lead to even less money for our schools.

To educate our children for a 21st century economy, policymakers must start fully investing in our schools. The responsible way to do this is to take a balanced approach to the state's budget that includes new revenue to support education and other vital state services. We can no longer afford the cuts-only approach implemented for the last decade for public education. It hurt not only schools but other investments vital to creating good jobs and building a strong economy.

For years our students and educators have been asked to do more. To guarantee that Georgia has a strong, educated workforce, it's time for the General Assembly to do the same.