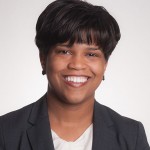 A new study that casts vital family supports in a bad light relies on far-fetched assumptions about the way people behave in real life and ignores the proven benefits of services for children and parents.
In fact, the study's breezy conclusion that food stamps, subsidized child care and other supports discourage work, marriage and other productive behaviors takes a giant leap of logic from the dense data packed into the 33-page report.
The study by the Fiscal Research Center at Georgia State University assumes that low-income people are aware of and act in accordance with complex economic scenarios.  And it ignores the reality that the Earned Income Tax Credit, subsidies to help low-income working families afford child-care, housing, and nutrition support provide the temporary help that many working Americans need to become financially independent or recover from temporary setbacks like job losses.
The study not only assumes that all low-income people use all of these services – when, in reality, most don't – but also that they act in their daily lives as economic theories predict they should. It likens human behaviors and decisions to computerized algorithms that carefully calculate the costs and benefits of every action.
Furthermore, the study ignores research that overwhelmingly shows supports like the Earned Income Tax Credit and the Child Tax Credit improve employment among parents and have long-term benefits for children, including better school performance and health.  The same is true for nutrition assistance, which makes sure families have enough food to support active, healthy lives, cuts down on sickness and hospitalization among children, and makes adults less likely to miss work because of family illness.
Among families with children that receive these benefits and include an adult who isn't 60 or older or disabled, 87 percent are working families. The Earned Income Tax Credit, which allows low-wage workers to keep more of their earnings, was proven to be the single biggest factor in boosting employment among single mothers from 1993 to 1999. Additionally, services like Temporary Assistance for Needy Families and subsidized child care have strict work requirements for participating parents.
This study ignores the shared vision of the American dream. No one voluntarily chooses to give up on that dream because they would rather fill out one assistance application after the other and barely make ends meet. Americans are a resourceful, determined people. We turn to assistance when we need it, but only as a stepping stone to making that American dream a reality.