On Friday, October 19, GBPI will host its Fall Policy Forum, Expanding Health Coverage in Georgia, to discuss the benefits of the Medicaid expansion under the Affordable Care Act. Attendees will hear from two nationally renowned health care policy experts who recently authored groundbreaking studies that highlight the substantial benefits of Medicaid coverage: Dr. Heidi Allen and Dr. Benjamin Sommers.
Dr. Heidi Allen, Assistant Professor at the Columbia University School of Social Work, is our guest blogger this week.

Expanding Health Coverage in Georgia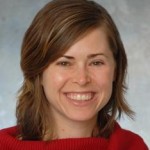 By Dr. Heidi Allen
In advance of next week's Fall Policy Forum, Expanding Health Coverage in Georgia, I appreciate having an opportunity to introduce a few of the ideas I hope to present there.
I'd like to begin by acknowledging the recent post by Dr. Benjamin Sommers of Harvard, whose work I admire greatly. Dr. Sommers discussed current eligibility requirements for Medicaid and how each state has an opportunity to expand Medicaid eligibility while taking advantage of an influx of federal dollars to support the expansion.
In preparation for next week's meeting, I've been studying some of Georgia's stats, and I see that the state could potentially provide coverage to hundreds of thousands of additional Georgians, beginning in 2014. According to the Kaiser Family Foundation, Georgia has over a million uninsured adults below 138% of Federal Poverty Level. Low-income non-elderly adults in Georgia are more likely than the national average to be uninsured, at 37% versus the national average of 32% (www.statehealthfacts.org).
Let the Health Care Debates Begin!
In our work on this topic, both Dr. Sommers and I are familiar with the main arguments for and against Medicaid expansions—a debate that Georgia can look forward to having in the coming year.
Some policy makers will say that Medicaid isn't very good insurance—that low provider reimbursement rates limit access to the extent that people are left with coverage but without care.
Others will argue that low-income adults already have access to care through safety-net clinics, charity care, and emergency departments.
And on the other side will be those who argue that a health insurance expansion would benefit everyone in the state by reducing the cost-shift of inefficient uncompensated care provided in emergency departments and hospitals, when too little primary care for years results in sicker and more expensive patients.
The Problem with Measuring Health Care Outcomes
Some of you may wonder: Why are we still having these debates? Doesn't health care have outcomes that can be observed and measured?
But outcomes related to health insurance are notoriously difficult to study. To understand what outcomes are caused by insurance, researchers would have to apply the gold standard of random assignment: some people get the expanded coverage, whereas others do not. Random assignment of health insurance would be unethical in any research setting.
Without random assignment, researchers must try and control for all of the known (and unknown!) differences between the insured and uninsured—or their research can produce misleading results, like that Medicaid makes you sicker when really it's that sicker people are more likely to have Medicaid.
The Oregon Health Insurance Experiment
In 2008, Oregon held a lottery for access to their Medicaid-expansion program called the Oregon Health Plan Standard, which was designed toserve adults under 100% of Federal Poverty Level who wouldn't otherwise be eligible for Medicaid. The program had been closed to new enrollment for several years prior.
Anticipating high demand for this limited public resource, the state did a massive outreach campaign, and around 90,000 adults put their name on a list that the state used to randomly select who they would send applications to on a monthly basis.
This was an unfortunate position for the state to be in, but it presented a perfectly timed, natural opportunity for health care researchers to understand the causal impacts of coverage expansions for the first time.
Working in collaboration with the state to build a study around this unique opportunity, our interdisciplinary research team, of which I am an investigator, found that Medicaid increased the use of health care, including primary care and recommended preventative treatments; reduced financial strain and medical collections; and resulted in improved self-reported mental and physical health. The program did not pay for itself within the first year, but the benefits to recipients were considerable.
Findings from the first year of data collection were published last month in the Quarterly Journal of Economics and will be the subject of my talk this week, when I will present more detail about our methodology as well as potential implications for Georgia's expansion.
Until then!