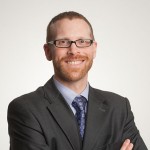 You may have seen recent published claims that Georgians left without health insurance as a result of the state's failure to expand Medicaid can simply get no-cost coverage through the new Health Insurance Marketplace.  Not so fast.
First, let's be clear about what needs to be solved.
Lack of health coverage is a huge problem in this state, as nearly 1.9 million people, including more than one in four Georgians between the ages of 19 and 64, were without health coverage in 2011. These figures rank Georgia among the worst in the nation for access to health insurance. But Gov. Nathan Deal and other state officials maintain Georgia should turn down more than $33 billion in new federal money over the next decade, dollars that could be used to extend health coverage to hundreds of thousands of uninsured Georgia residents. Failing to expand Medicaid ensures Georgians will continue to lack coverage at higher rates than the national average and will exacerbate shortages in Georgia's health care delivery system.
The most common argument against expanding Medicaid holds that Georgia should not increase state spending by 1 percent over the next 10 years to increase access to health insurance for up to a quarter or more of Georgia's uninsured population. However, a recent Atlanta Journal-Constitution opinion column takes a new tack. It argues against the expansion under the incorrect premise that Georgians left out as a result of the state's failure to expand will instead get no-cost health insurance through the new Health Insurance Marketplace set to debut this fall.
It is true that beginning in October, many uninsured Georgians will be eligible for new federal tax credits designed to make health coverage much more affordable. New federal tax credits will be available to Georgians with income above the poverty line, about $11,500 for an individual or 15,500 for a couple, and below four-times this threshold. Coverage through plans purchased on the new Marketplace will take effect next January.
But to say Georgia's failure to expand Medicaid doesn't matter because people will simply get heavily subsidized private coverage – it just isn't so. Georgians with income below the poverty line will NOT be eligible for these federal tax credits. The state's decision against expanding Medicaid means many uninsured Georgians below the poverty level will be left without any realistic access to affordable health insurance.
Of course, if the state's decision didn't really impact whether people got coverage but just HOW they got coverage, the debate would be far different than it is now. The reality is Georgia's decision not to expand Medicaid means roughly 500,000 Georgians who could otherwise be covered by Medicaid will remain uninsured. .