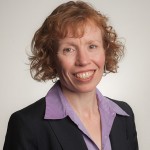 The governor's proposed $978 million budget for Georgia's lottery funded programs in the 2016 fiscal year falls short of meeting the needs of the state's youngest students and some of its oldest. High class sizes and low teacher salaries threaten the quality of Pre-Kindergarten. Fewer students are getting the HOPE Scholarship and the HOPE Grant, making it harder for them to complete a postsecondary program, which is so vital for the state's economic future.
Pre-Kindergarten
Lawmakers made deep cuts to Pre-K spending in recent years. The proposed Pre-K budget of $321 million for the 2016 fiscal year restores some of the money cut with an increase of $6.9 million or 2.2 percent more than this fiscal year. Still, funding per student will be 9.3 percent lower under the proposed budget than in 2009.
One consequence is an increase in class size from 20 to 22 students, which exceeds recommendations for high quality programs. Children from low-income families, in particular, benefit from small class sizes, showing greater learning in small classes than in larger ones.
Salaries for Pre-K teachers for the 2014-2015 school year continue to lag behind 2009 levels. The proposed 2016 budget adds $3 million to restore two planning days for teachers, which will bump up their salaries by just over 1 percent. An additional $2.1 million is to support recruitment and retention. It will go to a salary increase for teachers. These are steps in the right direction but the Pre-K assistant teacher salary will likely remain below $14,000. Lead teacher salary will inch up, probably topping $34,000. Georgia must do better to attract and keep skilled professionals in Pre-K classrooms. Georgia expects them to teach children the academic and social skills and the knowledge they'll need in kindergarten and beyond. They are professionals, not babysitters.
The proposed budget also adds $1.4 million to expand the Summer Transition Program, which provides intensive academic support to children from low-income families who are not prepared for kindergarten. About 960 additional children will be able to participate in the program with this increase.
HOPE Financial Aid Programs
The proposed 2016 budget of $463 million for the HOPE Scholarship for students at public institutions adds $16.7 million to current spending, an increase of 3.8 percent. This covers the number of students expected to qualify and increases the award amount by 3 percent. Funding for the HOPE Grant, now at $109 million, will not change in 2016, even though the award amount increases by 3 percent. HOPE Grant spending in the 2015 fiscal year is running behind projections, so maintaining current spending is expected to cover the number of students projected to qualify next year.
The decline in spending on the HOPE Grant tracks with the decrease in the number of students who receive them. Nearly 61,000 fewer students received a HOPE Grant in the 2014 fiscal year than in 2011, a slide of 42.7 percent. This trend persists. The number of HOPE grant recipients fell 7.9 percent from fall 2013 to fall 2014.
The decline in HOPE Grant recipients coincides with falling enrollment at the state's technical colleges. Reduced award amounts combined with increases in tuition and fees probably contributed to the enrollment drop. The HOPE Grant covered the full cost of tuition and mandatory fees until fall 2011, when it dropped to cover just a portion of tuition and no fees. Tuition and fees steadily increased as the state cut funding for higher education. Paying school expenses is a significant challenge for students with limited financial resources, which describes more than half of technical college students based on Pell grant participation.
Some students get additional financial aid through Georgia's Strategic Industries Workforce Development Grants. Those cover tuition for HOPE grant recipients in several high-demand fields. More than 7,200 students received grants in the 2014 fiscal year, the program's first. The program added more fields in 2015 and the proposed 2016 budget adds four more: computer programming, certified engineer assistant, movie production and set design, and precision manufacturing. Most of the more than 95,000 students enrolled in Georgia's technical colleges are pursuing other fields and still scramble to cover costs.
Overall HOPE scholarships declined by 6.1 percent, or 7,067 students, from the 2011 fiscal year to 2014. Even more students could fail to qualify for HOPE this fall as new, more rigorous eligibility requirements kick in for this spring's high school graduates.