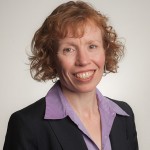 Performance funding for higher education is coming to Georgia. Beginning fall 2015, state funding for the university system and the technical college system will be based on the numbers of students who stay on track and complete their programs. This is a shift from the current practice that funds schools based on how many students are enrolled. This change puts Georgia at the forefront of a national movement to institute performance funding. However, it also raises questions: What does an effective performance funding system look like? How should it be implemented? How do institutions respond to performance funding?
The Georgia Budget and Policy Institute is convening a panel to answer these questions at its 2014 Policy Conference January 8th:
Russ Deaton is associate executive director for fiscal policy and administration at the Tennessee Higher Education Commission
Erik Ness is an Associate Professor at the Institute of Higher Education at the University of Georgia. His is researching the ways institutions in Tennessee respond to the new system.
Ken Kincaid is the Budget Director for the Technical College System of Georgia. He supports the development and implementation of Georgia's performance funding system across the state's technical college system.
This focus on student outcomes is reinforced by Complete College Georgia, an initiative to improve the state's college completion rates. Through this effort, all colleges and universities in the state have created and are implementing plans to help students stay on track and finish programs. Some institutions are seeing promising results from early efforts. Dan Smith, Vice President for Institutional Effectiveness at Athens Technical College, and Mark Cunningham, Vice President for Institutional Effectiveness at Atlanta Metropolitan State College, will describe reforms under way at their institutions in the session "Improving College Completion: Scaling Promising Reform." Nicole Edgecombe, Senior Research Associate at the Community College Research Center at Columbia University, will discuss ways to successfully spread promising reforms from one institution to others.
Register now to reserve your seat at these sessions and participate in a full day of compelling conversation about what's possible for Georgia.