This year marks a watershed moment for women in the United States. Across the nation, women are reminding employers of their importance and need for respect in the workplace. Women are also signing up in record numbers to run for office. And many women are asking their policymakers to take action on policy change to support economic opportunity and security.
So it is the perfect time to reflect on our work highlighting the economic importance of women to Georgia. Women are a majority of Georgia's adult population and are the primary or co-breadwinners in more than half of Georgia households with children. Increasing women's incomes and wealth is a proper concern for Georgia leaders looking for ways to keep the state growing and prosperous.
Economic opportunity for all cannot be achieved without a focus on ways to best support and improve economic conditions for Georgia women.
The state's women contend with a substantial wage gap, as covered in our inaugural Economic Opportunity Agenda for Georgia Women in 2016. Georgia women working full time earn an average of $38,278 per year, compared to $46,712 for men with full-time jobs. If working women earned the same as men in comparable jobs, Georgia could add more than $15 billion to its economy!
Our Economic Opportunity Agenda highlights four policy solutions to help close the wage gap and achieve some of this $15 billion potential. The solutions include:
Closing Georgia's coverage gap by expanding Medicaid eligibility to extend health insurance coverage to more than 173,000 women in the state, helping to keep them healthy enough to fully participate in the workforce
Making child care affordable and accessible for more families to make it easier for women to balance their disproportionate caregiving responsibilities, allowing them to enter or stay in the workforce and work more hours
Passing the Georgia Work Credit, a state Earned Income Tax Credit to provide a modest wage enhancement that encourages low-wage women to stay employed and work more hours
Raising the state minimum wage to $10.10 per hour to increase the incomes of nearly 500,000 Georgia women working in low-wage jobs and funnel hundreds of millions of dollars back into the economy
But we must not stop there.
To truly build the long-term economic security of families, Georgia must focus on increasing women's wealth. The typical household headed by a single woman in Georgia holds about $10,450 in wealth. That's only half the net worth of women nationally and only about 42 percent of the wealth of households headed by single men in Georgia.
Lower levels of wealth for Georgia women translates to less savings to buy a home, start a business, cover unexpected financial emergencies or invest in a child's education. Our Wealth-Building Agenda for Georgia Women proposes solutions in three areas to boost women's wealth and strengthen the state's economy in the process:
Establish paid family and medical leave on the state and local levels to prevent women from draining their wealth when they take a break from work in order to care for themselves or for relatives
Support state and local housing trust funds to increase and preserve home equity among Georgia women who profit less from homeownership than single men do
Bolster women's entrepreneurship through contracting goals and technical assistance to help women achieve business ownership rates and equity equal to men
Now is the perfect time for Georgia to acknowledge the significance of women's contributions and put policies in place that respect and capitalize on their contributions. To let this moment pass without doing so amounts to a tragically wasted opportunity.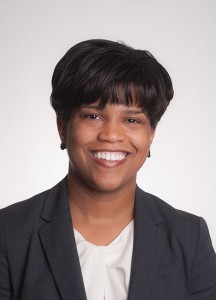 The GBPI team offers a heartfelt and special thanks to Melissa Johnson, long-time GBPI analyst who pioneered our women's economic opportunity work. She left the GBPI team this month for a senior state policy analyst role with a similar focus. Her Georgia legacy is indelible and we are grateful for the expertise she brought to our team during her tenure. Melissa's influence on the way the GBPI team pursues a vision of an inclusive economy can't be overstated. As a result of her work, that overarching vision now includes an ongoing focus through a gender lens and a sense of urgency to press for policies that boost women's economic empowerment.