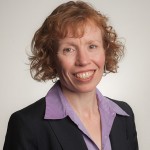 This week members of Georgia's House are set to debate the merits of Gov. Nathan Deal's plan to create a statewide "Opportunity School District" that aims to boost student achievement at persistently low-performing schools.
Let's hope the debate delivers answers to questions that still linger after state senators approved Senate Bill 133 last week 38-17. A new GBPI report details these concerns.
The bill sets out the parameters of the governor's plan for the Opportunity School District to either run the struggling schools, partner with local school districts to operate them, convert them into charter schools or close them. The special district would be overseen by a new superintendent who would be appointed by and report directly to the governor. A related resolution calls for a Constitutional Amendment on the November 2016 general election ballot to cement the plan into Georgia law.
As House members decide whether to forward the bill to the governor's desk, some key issues and questions warrant their attention.
The vast majority of schools identified as top candidates for the Opportunity School District (OSD) are attended by large numbers of children from poor and minority families, groups of Georgia students with test results already improving faster than the national average. How does this plan build on progress from existing reforms without hindering it?
The jury is still out on the causes for apparent successes of reforms in Louisiana and a similar effort in Tennessee is too new to show sustained improvement. Both efforts are cited as the model for Georgia's proposal. How will Georgia know which elements of those reforms are most responsible for improved student performance?
Local parents will not have all the information needed to ensure the hoped-for improvements take place nor can they appeal an intervention strategy once determined by the OSD superintendent. How will Georgia ensure families a clear view inside local school operations and give them a voice in their child's education?
The stakes for Georgia's children are high and the potential to permanently lock the plan in place through a Constitutional Amendment means lawmakers will want to ensure this is the correct remedy for the problem the state is trying to solve.
At this point I have more questions than answers about the plan. I hope Georgia House members are able to tie some of these loose threads together as they debate this sizeable remake of the state's approach to public education.