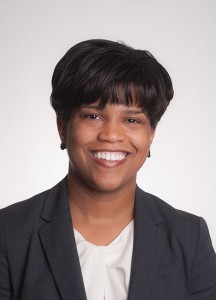 The Georgia Supreme Court ruled Monday against a group of young immigrants seeking in-state tuition at the state's colleges and universities. The court's ruling leaves the option for Georgia lawmakers to allow young immigrants to pay in-state tuition if they are eligible to work without threat of deportation.
The court decision is based on a longstanding legal principle that protects state agencies and boards like the Georgia Board of Regents from lawsuits. The court did not determine whether the students, who are eligible to live and work in the U.S., have a legal right to pay in-state tuition instead of the higher out-of-state rate. The students' lawyers say they'll file another lawsuit against individual regents to press the courts to make that call. Monday's court ruling suggests this approach is available.
Georgia lawmakers can act now to permit these immigrant students to pay in-state tuition. Lawmakers need not wait for the legal battles to slog through the courts over several months. Lawmakers can pass legislation making clear young immigrants eligible to work without threat of deportation are entitled to discounted in-state tuition.
Passing this legislation allows lawmakers to avoid further harm to the state's competitiveness and potential tax revenue, as shown in a September 2015 GBPI report. Blocking these potential students from more affordable in-state tuition hurts the state in critical ways:
It weakens Georgia's ability to create the same diverse, attractive workforces that 27 other states foster with more inclusive tuition policies. Those states include regional competitors Texas, Florida and Virginia.
It undermines Georgia's goal to create 250,000 additional college graduates by 2025 to meet workforce needs outlined in Gov. Nathan Deal's Complete College Georgia Initiative.
It fails to capitalize on Georgia's investments in its K-12 school system by erecting barriers for undocumented students to continue their education in the state.
Georgia's state and local governments also forgo an estimated $10 million in potential tax revenue per year by limiting the educational prospects of undocumented immigrants eligible to work without threat of deportation.
The state misses out on the tremendous potential of higher-earning workers, entrepreneurs, and taxpayers every day that it delays providing opportunity for academically-qualified immigrants. There is no better time than the present for lawmakers to fix this counterproductive policy.