The largest crowd to attend a Georgia Budget and Policy Institute conference gathered at Insights 2017 in downtown Atlanta Jan. 25th for to hear lawmakers, educators and other experts break down the issues on the minds of legislators this session.
More than 200 people heard Georgia House Minority Leader Stacey Abrams, one of several lawmakers on hand, opened the day's remarks by listing her top concerns for this year's session, improving resources for K-12 education, need-based aid for college students and throwing a lifeline to Georgia's struggling health care system.
Sen. Chuck Hufstetler, the new chair of the Senate Finance Committee, said he is ready to bring a new efficiency to his group.
"Those that are involved in the finance committee are going to see a dramatically different finance committee, driven on data," Hufstetler said.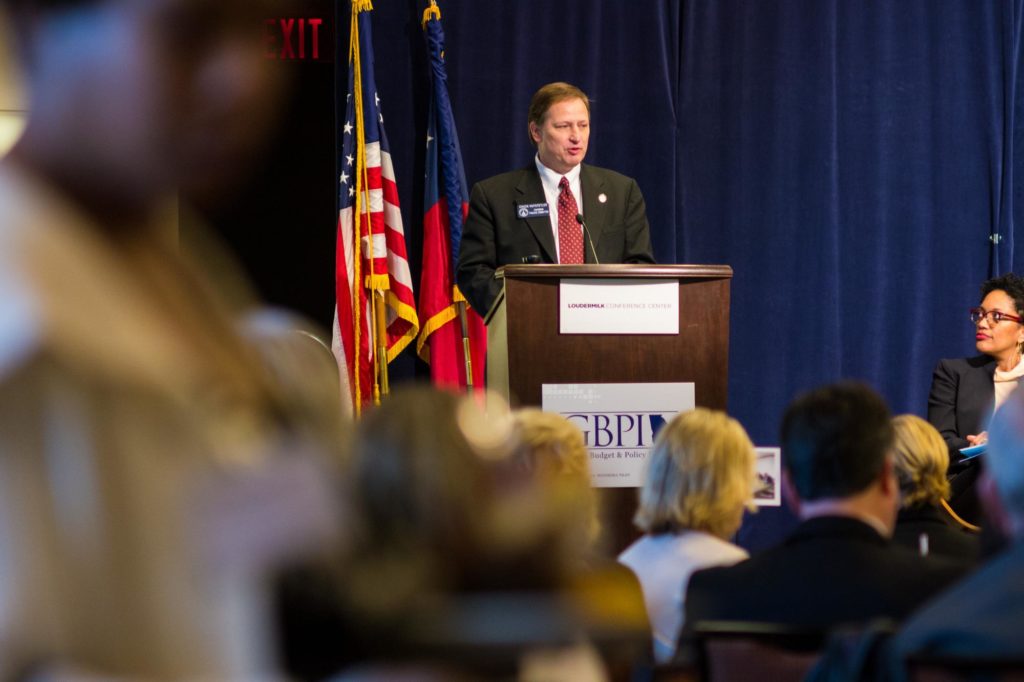 One of the first things his new committee will tackle, he said, is an extension of the hospital fee that providers pay to the state that's then used to leverage federal money. The combined total is needed to provide a much-needed $900 million investment in Georgia's Medicaid program.
Jennifer Owens, GBPI's deputy director, kicked off the conference with a preview of a program filled with stories undergirded by facts.
"For 13 years, we have been spotlighting data and providing analysis with the goal of improving the public policy debate in our great state," Owens said. "We want to give everyone access to rock-solid facts and data whether it's the decision makers, the media or community and business leaders seeking to have an informed role in our civic process."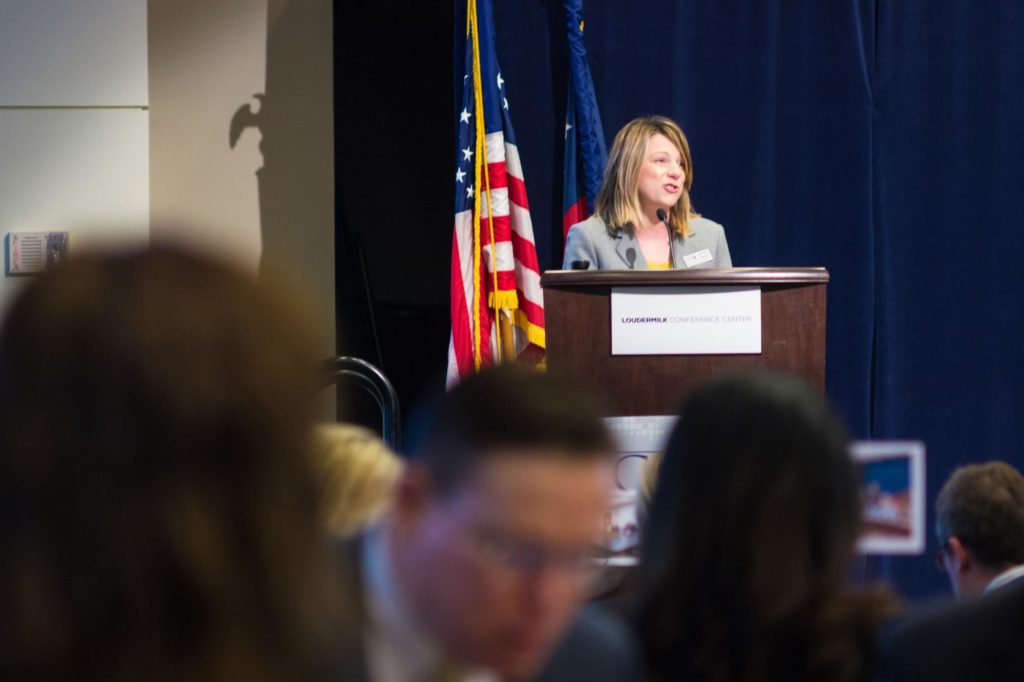 Wesley Tharpe, GBPI's research director, unveiled GBPI's signature analysis of Georgia's proposed 2018 budget, publicly released later that day. The program also featured a panel discussion focused on higher education that provided the expertise of state Rep. Stacey Godfrey Evans and state Sen. Fran Millar, as well as Savannah State University president Cheryl Davenport Dozier.
The featured storyteller of the day was Chuck Reece, editor and founder of The Bitter Southerner, who confessed to feeling a bit nervous as he opened his keynote remarks. The former press secretary to Gov. Zell Miller said he's been out of political life and policy making for a couple of decades. But, he said, he could talk about what he learned by building up an online audience of 200,000 after starting his online magazine in 2013.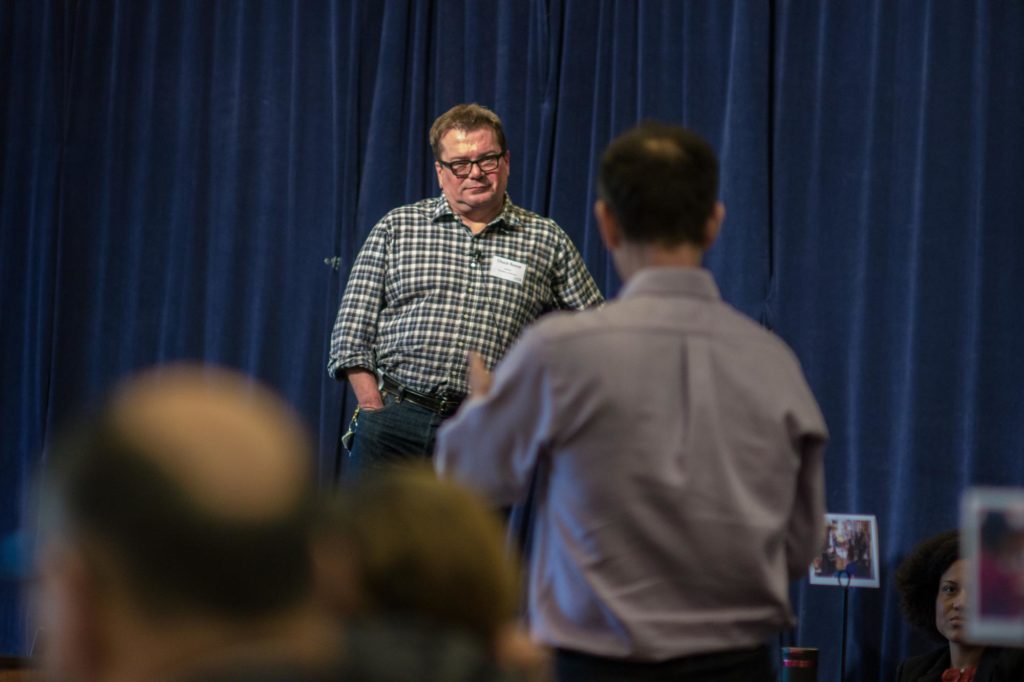 "Some of the richest things the South has given to America and the rest of the world come from when we get together across cultural lines, across racial lines, across regional lines, that's where the most beauty comes from," Reece said.
To illustrate his point he referenced such southern touchstones as the multi-racial Memphis session band Booker T and the MGs and the vegetable okra's universal popularity in cooking pots across the region.
His remarks prompted laughter, discomfort, sadness and ultimately offered rays of hope.
"I think it's simple when you get down to the conversational level to say, 'I want to find common ground with you. I want to understand who you are.' I think there are more people out there willing to have that conversation than you think there are, because I hear from them all the time."