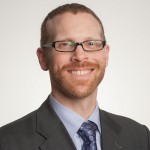 Georgia is home to more residents without health insurance coverage than all but four states. Still, state lawmakers used the 2014 to focus on ways to make it more difficult for Georgians to access benefits of the Affordable Care Act (ACA).   Georgia is left with its most pressing health care priorities unaddressed. Those priorities include increasing access to health care for hundreds of thousands of uninsured Georgians and restoring stability to the state's financially struggling hospitals.
The most unfortunate health-related legislation passed in 2014 is probably the one that attempts to require legislative approval before Georgia can expand the income-eligibility threshold for Medicaid for its residents. The bill would prevent Gov. Nathan Deal, or his successors, from extending Medicaid coverage as envisioned by the ACA.  Without expansion, more than 400,000 Georgians fall into a "coverage gap," because they have too much income to qualify for Medicaid, but don't make enough to participate in the subsidized health insurance marketplace.
Supporters of the bill say it is simply an attempt to give the Legislature a role in any decision to expand Medicaid. Still, the message it sends people in the state is clear: expanding health coverage to otherwise uninsured Georgians is not a priority. This, despite the fact that federal money will pay all expansion costs for the first three years and at least 90 percent after that.
After passing a bill to prevent Georgia from covering more uninsured residents through Medicaid, lawmakers set to undercut other parts of federal health law through a bill originally called the "ACA noncompliance act." The original bill was watered down to soften some of its anti-consumer provisions, as well as language to prevent state officials from ever advocating for Medicaid expansion, but the final version could still make it harder for Georgians to access health coverage through the new federal health insurance marketplace. The bill, which becomes law with the governor's signature, appears to limit the ability of state agencies, universities or even local governments to "implement" the ACA.
Other than efforts to thwart Medicaid expansion, high-profile health care bills didn't fare well this year. In the waning hours of the legislative session lawmakers failed to pass proposals to expand insurance coverage of autism services for children and to provide for limited medical use of cannabis oil to treat children suffering from seizures.
Both measures fell short of passing in the final hours of the legislative session, despite a groundswell of support for both bills. The federal health law once again served as a political punching bag during the rushed 2014 General Assembly. It is troubling that lawmaker's spent so much time and energy focused on obstructing the federal health law and so little effort on addressing the health care issues facing the state.
Georgia lawmakers will reconvene next January, still without a viable alternative  plan to provide health care access to the more 500,000 uninsured Georgians who would get coverage if the state simply expanded Medicaid eligibility.
Let's hope by 2015 lawmakers can set aside the political posturing over the four-year-old federal health law and turn their attention instead to expanding their constituents' access to health coverage and services.