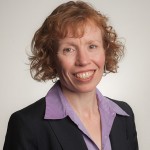 I traveled to communities around Georgia the past few months to share findings from our recent reports on education funding, The Schoolhouse Squeeze 2014 and Cutting Class to Make Ends Meet 2014. My part is easy. I explain the numbers: how much state funding has been cut, how much local funding has fallen and how are districts coping. Students and teachers have the hard part. They have to live with the numbers.
One number most students in Georgia live with is the 85 percent of school districts with increased class size due to state funding austerity cuts. Students know class size matters. At my recent presentation at a community forum in metro Atlanta, a high school senior said five of her classmates make do without desks in one class.. They pull chairs around the teacher's desk to do their work. The class also lacks enough materials for each student. At the same forum a mother said her daughter's fourth grade class had 36 students. That is too many, she said, for any teacher to adapt teaching strategies to each child no matter how skilled she may be.
Teachers in a discussion group I visited in south Georgia shared similar stories. They talked about discipline problems cropping up when too many students are squeezed into classrooms that are too small. They said attempts to use more hands-on learning activities, such as students collaborating to research and solve a real-world problem, are hampered when they have more than 30 students in a class. They expressed worries that struggling students do not get enough one-on-one help when classes balloon to 34 or 35. Sometimes, they said, there are so many in a class, they cannot easily navigate around the classroom to reach a student with a question.
These challenges explain why 59 school districts say in GBPI's Cutting Class survey that increased class size is one of the biggest hardships caused by austerity cuts to state funding for public schools. It is also why 69 districts said reducing class size would be a top priority if additional state funding were available.
Georgia's students should to be in classrooms where teachers can provide interactive, engaging instruction, there are enough books and other materials for each student and they are not packed like sardines in a can. They could be if the General Assembly fully restores funding lost to austerity cuts. Lawmakers will soon convene for the 2015 legislative session. I hope they will do the right thing for Georgia's students.