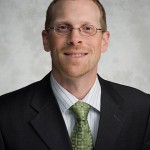 Posted by: Timothy Sweeney
As a result of the Affordable Care Act, Georgians with long-term health care needs will be more self-sufficient and receive more services in their homes and their communities. Since hospitals, nursing homes and other institutions cost more than home or community care, health reform is also a great deal for Georgia taxpayers in the long run.
Yesterday, GBPI released a report highlighting several ways the Affordable Care Act brings more resources to the state and makes health care more affordable and accessible to Georgians. Two notable provisions of the law provide states with additional funding to increase investment in home and community health services.
First, the ACA extends the Money Follows the Person program for another five years, providing funding to help the elderly, disabled, and others make the transition from  nursing homes and other institutions to home and community long-term care services. This initiative has already helped nearly 900 Georgians move into home and community services, such as in-home nursing / medical services, home modifications, and respite services. The extension in the ACA could help more than 1,000 others make the transition.
The new law created a second initiative specifically targeted at states like Georgia where more people currently get care in institutional settings than in home and community programs. Georgia expects to receive at least $57 million through this three-year program.
The state is planning to use nearly $30 million of this funding to increase community services for Georgians with developmental disabilities, under a legal settlement with the federal government. That will lower the amount of state resources that are needed to comply with the settlement, which helps the state invest in other programs that improve care for Georgians in need.
After two years, it's clear that Georgia is already reaping the benefits of the health reform law.  And these benefits will continue to grow as more elements of reform take effect in the years to come.
Related Information:
Health Care Overhaul is Good for Georgians with Pre-existing Conditions (Blog)
Affordable Care Act Benefits Georgia (Policy Report)
New Health Care Law Good for Georgians and Their Wallets (Press Release)