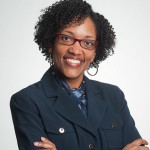 Memorial Day is one day we set aside to honor service members who lost their lives to protect this country's freedoms. It is also a day to honor men and women who still serve, as well as those who have returned home.
Unfortunately many face difficult transitions returning home to civilian life. More and more stories reveal how veterans struggle with depression, post-traumatic stress disorder (PTSD), homelessness, and other ailments that require attention.  Providing care and support to these brave individuals should be standard practice—a no-brainer—for our government leaders.  The Veteran's Administration doesn't serve all vets.  Some are not eligible for health services and some don't live close to where they are provided. This is where the new health law and Medicaid expansion could provide a lifeline to so many. Nearly 90 percent of Georgia's uninsured veterans would gain new access to affordable health coverage, either through Medicaid, if Georgia expands, or through subsidized private health insurance.
If Georgia expands Medicaid in 2014, nearly 25,000 uninsured veterans and 7,000 of their spouses could get health coverage. That could mean nearly 45 percent of Georgia's uninsured veterans and more than one-quarter of their uninsured spouses could get health coverage.
Medicaid Expansion Could Cover Nearly Half of Georgia's Uninsured Vets

Georgia is home to the fourth largest population of uninsured veterans in the United States. Overall, approximately 56,000 veterans in Georgia lack health coverage, along with roughly 28,000 spouses between 19 and 64 years old. In 2010 nearly one in eight veterans went without health coverage, according to the latest statistics available.
For those who won't qualify for Medicaid under the expansion, the new health law enables many more uninsured veterans and their families to qualify for subsidies that will help them purchase private insurance in new marketplaces, or exchanges.
How can Georgia be a state that denies access to needed health coverage for these honorable men and women AND pride itself on its strong military ties from Fort Benning to Kings Bay naval base?
Turning away from our Georgia veterans' needs and withholding the resources that could help them, particularly through the Medicaid expansion, is not how to honor them.
Many Georgians answered their country's call and served when they were needed most. Georgia can provide a lifeline of support that can help them when they need it most.