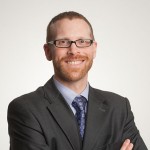 If you're like most people, you probably assume that anyone who served honorably in the United States military won't need to worry about doctor bills after they resume civilian life. That assumption is false.  The fact is not all veterans are eligible for Veterans Administration health services and many more don't live close enough to use them.
About 56,000 Georgia veterans under age 65, along with 42,000 of their family members, went without health insurance in 2010, the most recent year for which statistics are available. Georgia is home to the fourth-largest population of uninsured veterans in the United States, with nearly one in eight having no coverage.
More than 25,000 of them, and 15,000 family members, are expected to qualify for Medicaid under the Affordable Care Act, which gives states the option to expand eligibility to households with incomes up to 138 percent of the poverty line, (nearly $27,000 for a family of three and $15,400 for an individual). The state would pay nothing for their coverage for the first three years and only 10 percent of the cost after that, with the federal government picking up the rest of the tab.
Many more uninsured veterans and their families who won't qualify for Medicaid under the expansionwill qualify for subsidies that will help them purchase private insurance in new marketplaces, or exchanges, under the Affordable Care Act.
Nearly 90 percent of Georgia's uninsured veterans would gain new access to affordable health coverage, either through Medicaid, if Georgia expands, or through subsidized private health insurance.
Georgia's ties to the nation's military are strong, from Fort Benning on its western border to the Kings Bay naval base on the Atlantic coast. Many Georgians answered their country's call and served when they were needed most. Expanding Medicaid now answers their call by ensuring veterans and their families have access to affordable health coverage—when they need it most.