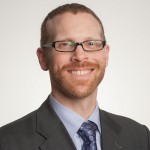 Georgia's House Judiciary Committee this week gave approval to a puzzling one-two punch of legislation aimed at distancing the state from expanding Medicaid eligibility. House Bill 990 seems straight forward enough. It attempts to require the General Assembly to give approval before the governor could expand income eligibility thresholds for Medicaid. The second bill the committee moved along to the full House for a vote, House Bill 707, would prevent state agencies, local governments or even their employees from advocating on behalf of Medicaid expansion. This provision seems especially odd in light of the argument supporters of HB 990 make for the Legislature to take a more active role in health policy deliberations over Medicaid.
It will be hard to deliberate the pros and cons of Medicaid expansion if state policy advisors are barred from pressing the case for the pro side.
If HB 707 passes as currently worded, it looks like it would prevent state lawmakers, and even the governor from statements supporting Medicaid expansion, should he change his mind or negotiate a compromise to his liking. Taken together, HB 990 and HB 707 constitute a very confusing foray into Medicaid expansion health policy discussions. While HB 990 attempts to increase legislative input into Georgia's Medicaid expansion decision, HB 707 would insulate the General Assembly from hearing the opinions of experts or policymakers who support expansion.
Specifically, the bill states that no state agency, department, office, or even political subdivision, could "expend or use moneys, human resources, or assets to advocate or influence the citizens of this state in support of voluntary expansion," of Medicaid.
This language is plainly designed to limit the voices heard by state legislators and the public and is counterproductive to the rational policy conversation this critical issue demands.