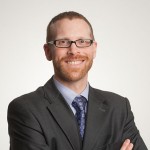 Yet another state with a GOP governor is moving forward with a bipartisan plan to take advantage of billions of new federal dollars to extend health coverage to its uninsured people.
News stories in recent days say Michigan is poised to become the twenty-fifth state to move forward with Medicaid Expansion and would be at least the sixth state with a Republican governor to do so. The others are Arizona, Iowa, Nevada, New Mexico and North Dakota.
Georgia is now home to the fifth largest number of uninsured residents of any state in the country and failing to use new federal money to address this problem will likely worsen Georgia's status. While at least half the states in the country are poised to move forward to increase access to health insurance for their residents, Georgia's leaders continue to oppose expansion. At the same time, they don't offer any alternative plan to cover more Georgians.
Failing to expand Medicaid means that large numbers of Georgians will continue to go without health insurance. Lacking health insurance makes individuals and families more economically insecure and makes it harder for people to control chronic health conditions. The state's high number of uninsured residents also has an effect on the health system and increases costs for insured Georgians.
Isn't it time for Georgia's governor to take the politics out of this decision and follow the lead of his Republican peers in other states? Georgia has in front of it an unprecedented opportunity to provide health insurance to hundreds of thousands of his constituents. Now is the time to seize that opportunity.