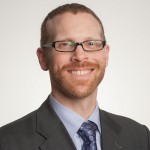 Georgia lawmakers left town earlier this month after producing a 2016 state spending plan that invests no more money overall for health care than the state did last year. Georgia ranks near the bottom of all states for health care investment and the consequences include hundreds of thousands of uninsured Georgians and hospitals that struggle to stay afloat.
On a positive note, lawmakers did shift spending around to find $23 million to partially restore payment rate increases for primary care providers that expired in December 2014. That should mitigate access-to-care challenges low-income Georgians might have faced without the state money.
New federal money helped the state increase payments to primary care providers who serve Medicaid patients from 2013 to 2014 to match the higher rates paid for Medicare patients. That full federal funding expired in December, but it can still cover two-thirds of the costs. That means the state needs to only kick in $60 million to leverage federal money and maintain about $180 million for Georgia's primary care doctors, nurses and clinics. Gov. Nathan Deal's initial proposed budget didn't include any new funding for "Medicaid payment parity" as it's called by supporters. But lawmakers in both the House and Senate added money when given the opportunity during the budget writing process. The $23 million for providers proposed by lawmakers could generate about $46 million in federal money and restore about 38 percent what was lost at the beginning of the year.
For the most part, though, lawmakers missed an opportunity to do more to improve access to health care services for Georgians and to increase support for the state's health care delivery system.
Georgia's 2016 investment in the Department of Public Health rises slightly from 2015, though more than three-quarters of the nearly $8.8 million added are for increased operating costs, including employee retirement and health care. The amount that is new investment is on top of an inadequate base. A recent report from the Trust for America's Health found Georgia's public health investment in 2013-14 ranked 37th in the nation, at just below $18.50 per person per year. That is nearly $13 per capita below the median state investment, while more than 20 states invest at least twice as much in pursuit of large-scale health improvements.
Georgia's public health programs benefit from significant financial help from federal programs administered by the Centers for Disease Control and Prevention (CDC) and the Health Resources and Service Administration (HRSA). According to the report, Georgia ranks 17th in per-capita funding from the CDC and 33rd in HRSA funding. These two combine to invest more than 2.5 times as much in Georgia's public health programs than the state spends.
Medicaid and PeachCare combine to provide health care services to about 1.9 million children, seniors, pregnant women and Georgians with disabilities, but will get $46 million less from the state's general fund in 2016 than in 2015. Any real cuts to the programs are avoided through the use of more than $150 million in increased federal investment. That allows state leaders to maintain the status quo and reduce state investment when they had an opportunity to increase support for Georgia's health care system and services available to Georgians. Georgia's per capita investment in Medicaid ranked 2nd lowest of any state in 2011, the most recent year data is available.
Georgia's dubious distinction as a low-investor in health care stretches beyond the state budget and state-administered health care programs. Total per-capita health spending in Georgia was the third lowest of any state in the country in 2009, the last year data is available. That was nearly 20 percent below the national average. Georgia's population falls in the bottom third of all states in many measures of health status. That should serve as an argument to increase health care spending rather than suppress it.