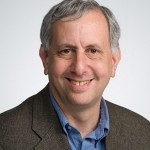 Posted by Alan Essig
Sluggish revenue growth continues to dog Georgia, threatening more damaging cuts to education, health care, and other vital services unless policymakers accept the reality that a different course of action is possible – and necessary.
Revenue grew by only 3.9 percent in September compared to the same month last year, continuing a troubling pattern. For the first three months of the current fiscal year, which began July 1, total revenue grew by only 4.3 percent, while the state budget is depending on 5.2 percent growth.
If this poor performance continues, the Governor may be forced to lower  revenue expectations  for the year when he presents his  amended budget to the General Assembly in January, which would likely result in even more cuts to services.  The Governor must not only plan for a revenue estimate that meets the current budget, but he must also plan for a surplus to grow the dangerously low Revenue Shortfall Reserve.
The Governor has already told state agencies (excepting the K-12 funding formula) to prepare for  an additional 3 percent  spending cut  this fiscal year unless revenues pick up, but even deeper cuts may be necessary, compounding the pain vital services have endured since the beginning of the Great Recession.
There is a better way. A balanced approach to this ongoing crisis, one that includes generating additional revenue through comprehensive tax reform, will help ensure Georgia can make the investments necessary for robust job growth and a strong economy. Continued crippling cuts to education, health care, public safety, and economic development efforts, combined with an outdated and inefficient tax system, will only squelch economic growth and make our problems worse.