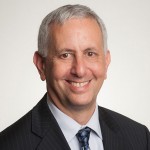 Georgia should increase support for education and workforce development and reverse its recent course of cutting spending for services vital to the state's economic health.
I pressed that point during my remarks at our annual policy conference last Friday, as 180 business leaders, educators and policymakers got together at the Loudermilk Center in Atlanta to assess Georgia's approach to educating and training the state's future workers.
I think we all left the conference with a better appreciation for the challenge Georgia faces. Improving the quality of Georgia's workforce depends on a partnership between businesses, government, educators and parents.  It is unrealistic to think the business community, through volunteer efforts alone, can sustain these partnerships statewide. To assure a top-notch education for all Georgia students, public investment is vitally important.
My overview of Georgia's budget situation, which began the day, showed that the state is moving in the opposite direction. I made the case that the governor's proposed spending plan does a disservice to people who want and deserve high-quality public schools, sound transportation and affordable health care options.
I was followed by a presentation from Tom Cunningham, vice president and senior economist of the Federal Reserve Bank of Atlanta. He talked about the strengths and weaknesses of Georgia's economy. He echoed my sentiments that relatively weak economic growth can be expected for the foreseeable future.
We heard from two panels discussing how business leaders can and should be involved in education policy and practice.  Representatives of local and state chambers of commerce in the audience heard counterparts from Austin, Texas and Montgomery, Ala. showcase how their members have rallied to support local schools.
Georgia School Superintendent John Barge pointed to recent education successes in the state, while at the same time making it clear that much more needs to be done.  He was joined by business executives Al Hodge, a former state school board member, and Mike Wiggins, who created Southwire's program to help at-risk students succeed. The importance of focusing on quality pre-kindergarten education was highlighted as a key to preparing students for K-12 success.
Keynote speaker Diane Fodell, program director of IBM University, discussed the key role universities will play in preparing students for the well-paying high tech jobs of the future.
The hearty applause I heard from people attending the conference confirmed to me that we struck a chord with our theme – education and a trained workforce are the key factors in keeping Georgia economically competitive.
I want to thank everyone who took time out of their day to join us, especially since weather forecasts the night before predicted a winter storm might make Atlanta's streets treacherous that morning. Now we need to get busy planning the conference for 2014.
[nggallery id=6]