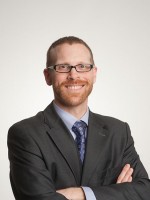 New Jersey Gov. Chris Christie announced today he will expand Medicaid coverage in his state, becoming the eighth Republican governor to change course and embrace the expansion.
Florida Gov. Rick Scott announced last week his state will expand Medicaid coverage, joining Christie and New Mexico Gov. Susanna Martinez as members of the Republican Governors Association's executive committee who recently reversed decisions not to participate.
Like governors in Arizona, Ohio, and Michigan before him, Scott's arguments in favor of expansion in Florida also apply to Georgia. While previous governors cited the dramatic economic boost the expansion would give their state, Scott made a clear moral case for expansion, stating that, "While the federal government is committed to paying 100 percent of the cost of new people in Medicaid, I cannot, in good conscience, deny the uninsured access to care."
Instead of taking a closer look at Georgia's opportunity, however, Georgia's governor offers inflated cost figures to argue expanding Medicaid is unaffordable. A Georgia Budget and Policy Institute fact sheet published today provides clear and compelling evidence that official state estimates double the costs by counting expenses not caused by expansion.
New state spending would amount to barely a 1 percent increase in Georgia's budget over the next decade, and even this modest amount is mostly offset by new revenue forecast by the state and by a recent economic analysis of the expansion. In total, new state revenue would pay for more than 80 percent of any new state spending; state budgetary savings in programs that currently serve Georgians without health coverage would most likely enable the expansion to pay for itself outright.
Georgia's high uninsured rate likely means the state would benefit from the expansion to a greater extent than many other states. However, as governors around the country conclude expanding Medicaid is in their state's best interest, Georgians are left to wonder why this state is different.
Republican governors selected to serve as leaders of their national association are changing prior stands against expansion.
That should send a clear signal to Georgia officials that it's time to go back to their calculators and take another stab at the math of Medicaid expansion.