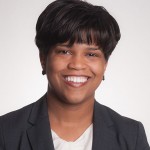 Georgia could give its low income working families the chance to live better lives and contribute more to the state's economy by increasing the HOPE Grant award to cover full tuition and fees, expanding access to subsidized child care and expanding access to Medicaid insurance. These are the recommendations included in the Georgia Budget and Policy Institute's latest report, "At the Bottom of a Broken Ladder: A Profile of Georgia's Low-income Working Families."
Nearly four in ten of Georgia's working families are counted as low-income. A low-income family of three with one child earns less than $36,960 per year. These Georgia families work for most or all of the year, yet can struggle to make ends meet. The state is home to a larger share of low-income working families compared with other states.
GBPI's latest report uses the latest U.S. Census Bureau data to make a case for policy changes that can help improve the circumstances of about 400,000 low-income working families in the state. It also incorporates data from other research organizations to help detail the challenges low-income working families face in their efforts to get ahead.
The brief finds:
Parents without postsecondary education head about half of Georgia's low-income working families. Limited education among working parents restricts their ability to compete for higher-paying jobs.
Forty-five percent of Georgia's children under 13 in working families are in low-income working families. Children who lack access to high-quality, affordable early care and education are not able to start school on par with their peers who do. Working parents also need afterschool care to help them maintain their jobs and compete for promotions.
About half the state's low-income working families include at least one uninsured parent. Without insurance, these parents are more likely to put off treatment and end up sicker and less productive than parents with insurance.
All Georgians prosper when its low-income families succeed financially. The state cannot be competitive without them. Georgia should implement the recommendations regarding the HOPE Grant, child care, and Medicaid to maximize the potential of 400,000 working families ready to contribute more to the economy.
These steps are not only possible, they also provide the best course of action to spread prosperity to countless families and give the state economy a much needed boost.