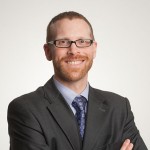 Georgia's refusal to expand Medicaid to cover more than 500,000 uninsured people will cost the state's health care system about $34 billion in federal money over the next decade, according to a new report by two well-respected research organizations.
Georgia's hospitals alone will lose out on almost $13 billion. That money could go a long way to help stabilize Georgia's rural and safety-net hospitals.
Those are the takeaways from a new policy brief from the Robert Wood Johnson Foundation and the Urban Institute that examines the impact of not expanding Medicaid in the 24 states still choosing not to.
The joint report adds to a growing body of evidence that shows the fantastic value a Medicaid expansion provides for Georgia. The report also adds context to the new state investment needed to secure the federal money. The report estimates new state spending of about $250 million per year and contrasts that with the fact the state spends about $1.4 billion in incentives to attract private businesses.
And a proper cost-benefit analysis should take into account state revenue resulting from increased economic activity or potential state savings in existing health-related programs. Our own calculations show factoring in those offsets about 80 percent of the state's new costs.
The new report is the latest in a long line of recent reports that illustrate the magnitude of the Medicaid Expansion choice in Georgia. Georgia ranks among the worst states in the country for its uninsured rate and the number of residents without health coverage. These statistics help explain a number of growing problems in Georgia's health care system, recently evident in the financial struggles of rural and safety-net hospitals.
These hospitals often treat patients who can't pay, which is a financial drain directly tied to Georgia's high uninsured rates. Meanwhile, the state is leaving billions of federal dollars on the table that could go a long way to ensure the financial stability of Georgia's health care system and its hospitals.