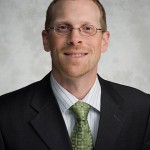 Posted by Timothy Sweeney
Today at the Department of Community Health Board meeting, the state failed to outline how it would address its funding shortfall and instead chose to blame the federal government's lack of "flexibility" for funding issues facing Medicaid and PeachCare programs.
But blaming the federal government for the state's budget woes is an effort to avoid the reality that Georgia's revenue system is outdated and does not allow adequate investment in healthcare, education, and transportation.
Georgia already has substantial flexibility in how it delivers services to Georgians enrolled in Medicaid, the vast majority of whom are children, the elderly, or individuals with disabilities. What Georgia cannot do is kick people off coverage nor dramatically reduce the services Medicaid provides; if this is the type of flexibility the department wants, it should say so.
The state has spent more than a year trying to develop a plan to "Redesign" Georgia's Medicaid program to improve outcomes, increase efficiency, and save money. But as the commissioner noted today, Georgia's Medicaid program is already very lean in terms of the services delivered. The reality is that Georgia likely needs to increase investment in Medicaid and PeachCare in order to improve efficiency and health outcomes, which could potentially generate savings in the long term.
Georgia already spends less per-enrollee than nearly every state in the U.S., faces the 2nd-highest childhood obesity epidemic of any state, and has the 5th-highest rate of residents without health insurance. Instead of blaming Washington for Georgia's shortcomings and searching for ways to cut services for some of our most vulnerable residents, Georgia's leaders should seek new state revenues to invest in key priorities like the health of the state's residents.