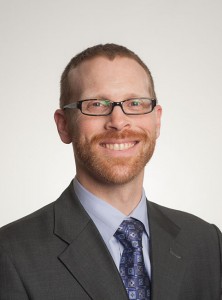 The proposed 2017 budget for the Department of Community Health directs $2.5 billion from the state general fund to operate Georgia's Medicaid and PeachCare programs, which are expected to cover more than 2 million Georgians next year. The budget adds money to pay for new enrollees and higher health care costs in 2017 but the most important aspect of the budget is not what's in there, but rather what isn't: a plan to close Georgia's coverage gap by expanding access to Medicaid.
Our latest budget report, "Overview: 2017 Budget for Department of Community Health" details what's in the department's recently proposed $14 billion spending plan, including state and federal money for Medicaid and PeachCare along with what's budgeted through the State Health Benefit Plan. It also takes a look at the big opportunity Georgia is missing when the new fiscal year starts in July.
More than 300,000 uninsured Georgians with income below the poverty level find themselves stuck in the coverage gap. These Georgians have income too low to qualify for help from the Affordable Care Act's health insurance marketplace but too high to qualify for Medicaid under Georgia's strict eligibility rules. Extra Medicaid federal funding was available each year since 2014 to help states increase access to health coverage. This state passed up more than $6 billion in federal funding so far that could help these Georgians to get needed health care services. Georgia's health care system could better meet the growing needs of the state's population if the state just accepted the great financial deal sitting on the table.  That would boost the economy and create 56,000 Georgia jobs at the same time.
GBPI routinely crunches the numbers to show how much Georgia misses out by failing to expand Medicaid, most recently in the chartbook "Understanding Medicaid and the Opportunity to Improve It," published in conjunction with Georgians for a Healthy Future. (See page 18 for expansion's estimated state budget effect during years 2016-2019.)
In addition to leaving the coverage gap unaddressed, the budget also does not add money to boost Medicaid's payments to the clinics, hospitals, dentists and other health care professionals. Low payment rates are an ongoing sore spot for policymakers and providers alike. The federal health care law assigned extra money to boost payment rates in 2013 and 2014. Georgia's policymakers declined to add state funding to maintain the higher rates in 2015. The 2016 budget included modest new funding to boost some primary care reimbursement rates. Still, more is needed to ensure that Medicaid patients across the state get access to necessary health care services and the doctors, nurses and others who treat these patients are fairly compensated.
Georgia's per-enrollee investment in Medicaid ranks as the second lowest of any state. Low provider reimbursement rates are likely a significant factor in this undesirable ranking. Georgia's policymakers can make correcting the low reimbursement rate problem a priority in the 2016 session. That step could pave the way for more substantial health care system fixes in the coming years.