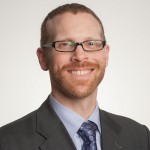 Georgia lawmakers continue to overstate the cost of Medicaid expansion in the state as they press ahead with a new bill to hand the General Assembly control over the decision.
Not only is the cost of expansion exaggerated, but also left out of the conversation is the substantial tax revenue that could be generated to offset the cost of insuring 500,000 Georgians.
A new GBPI fact sheet identifies new state revenue that would offset more than 80 percent of new state spending over the next decade, using forecasts by both the governor's office and by Georgia State University.   Georgia would gain about $1.8 billion in new revenue from existing sales, income and insurance premium taxes over the decade. This revenue would offset much of the $2.1 billion the state expects to spend for Medicaid expansion over the 10 years, leaving a net total cost of $353 million.  This means the state could invest an average of $35 million per year of net spending to extend health coverage to more than 500,000 uninsured Georgians. This is an amazing deal for Georgia.
Rather than discuss the annual budget impact of Medicaid expansion, opponents are taking the extraordinary step to aggregate 10 years-worth of spending to create an intimidating number. Although multi-year budgeting is common at the federal level, the use of 10-year spending figures is both unique and problematic at the state level.
Because 10-year estimates are rarely used in Georgia's budget development, the use in this case significantly distorts the policy discussion. The 10-year cost is driven by spending at least seven years away, when nearly three-fourths of new state spending would occur.
We can't know what Georgia might spend on a new program eight years in the future, but we do know the benefit Georgians could receive immediately if the state were to expand Medicaid.
Revenue from the insurance premium tax alone would offset all new state spending until at least 2018, according to estimates produced by Gov. Nathan Deal's office. This is evidence state health policy leaders would have ample time to examine and tweak the new program to ensure it is affordable in the long run. Meanwhile, Georgia could still take advantage of enhanced federal funding to boost Georgia's health care sector in the short run.
| | | | | | |
| --- | --- | --- | --- | --- | --- |
| Medicaid Expansion Impact ($ in Millions) | FY 2014 | FY 2015 | FY 2016 | FY 2017 | FY 2018 |
|   |   |   |   |   |   |
| Newly-Eligible Spending | $1.60 | $3.40 | $3.50 | $126.80 | $200.50 |
| Insurance Premium Tax Revenue | $34.10 | $71.20 | $74.40 | $75.50 | $76.80 |
| Net State Costs | ($32.50) | ($67.80) | ($70.90) | $51.30 | $123.70 |
| Cummulative State Costs | ($32.50) | ($100.30) | ($171.20) | ($119.90) | $3.80 |
Maintaining an eye to the future costs of any policy proposal is important. Still, the inherent uncertainty of projecting health care spending years into the future should motivate leaders to focus on the near term while keeping track of long-term trends.
Instead, expansion opponents are forsaking a clear short term win for Georgia by focusing on uncertain and unknowable costs nearly a decade in the future.