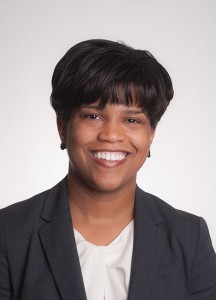 Pending changes to a federal work-development and safety-net program that relies on state contributions could create a shortfall of tens of millions of dollars Georgia budget writers will need to fill somehow.
Congress returns to Washington in a few weeks following its August recess and one of the laws on its to-do list is a restructuring of the Temporary Assistance for Needy Families (TANF) program. The program aims to help low-income families become financially independent and pending TANF legislation would require Georgia to increase state support by as much as $99 million.
Georgia receives about $330 million in federal funds through the TANF program to help low-income families gain financial independence through job preparation, temporary cash assistance and other support. To get this money, the state must show the federal government it also contributes resources to serve these low-income families, which is known as Maintenance of Effort (MOE). Georgia is required to show it provides $173 million worth of services to these families.
The state can show it provides the required amount of services to low-income families in two ways. Georgia can count state or local government money spent on the services or it can count spending by nonprofits and other third parties on services they might already provide, known as third-party MOE.  The services must be delivered in either case to eligible low-income families with children and satisfy four broad purposes. They can offer cash assistance, promote job preparation, work and marriage, prevent out-of-wedlock pregnancy or encourage two-parent families.
The U.S. Government Accountability Office documented concerns about counting spending by third parties. First, counting third-party efforts "may reduce the overall level of services available to low-income families in a state if, for example, that state counts services already provided by third parties while reducing its own spending."
Georgia may be doing just that. The state counts services to meet federal obligations that are provided by numerous private nonprofits, while it cuts its own spending on the programs. During the last federal fiscal year, Georgia counted $99 million, or 57 percent, of third-party spending toward TANF requirements. Georgia also allocated about $3.4 million less for work assistance programs and $1.4 million less for technical education for TANF-eligible families than it did during the 2010 federal fiscal year.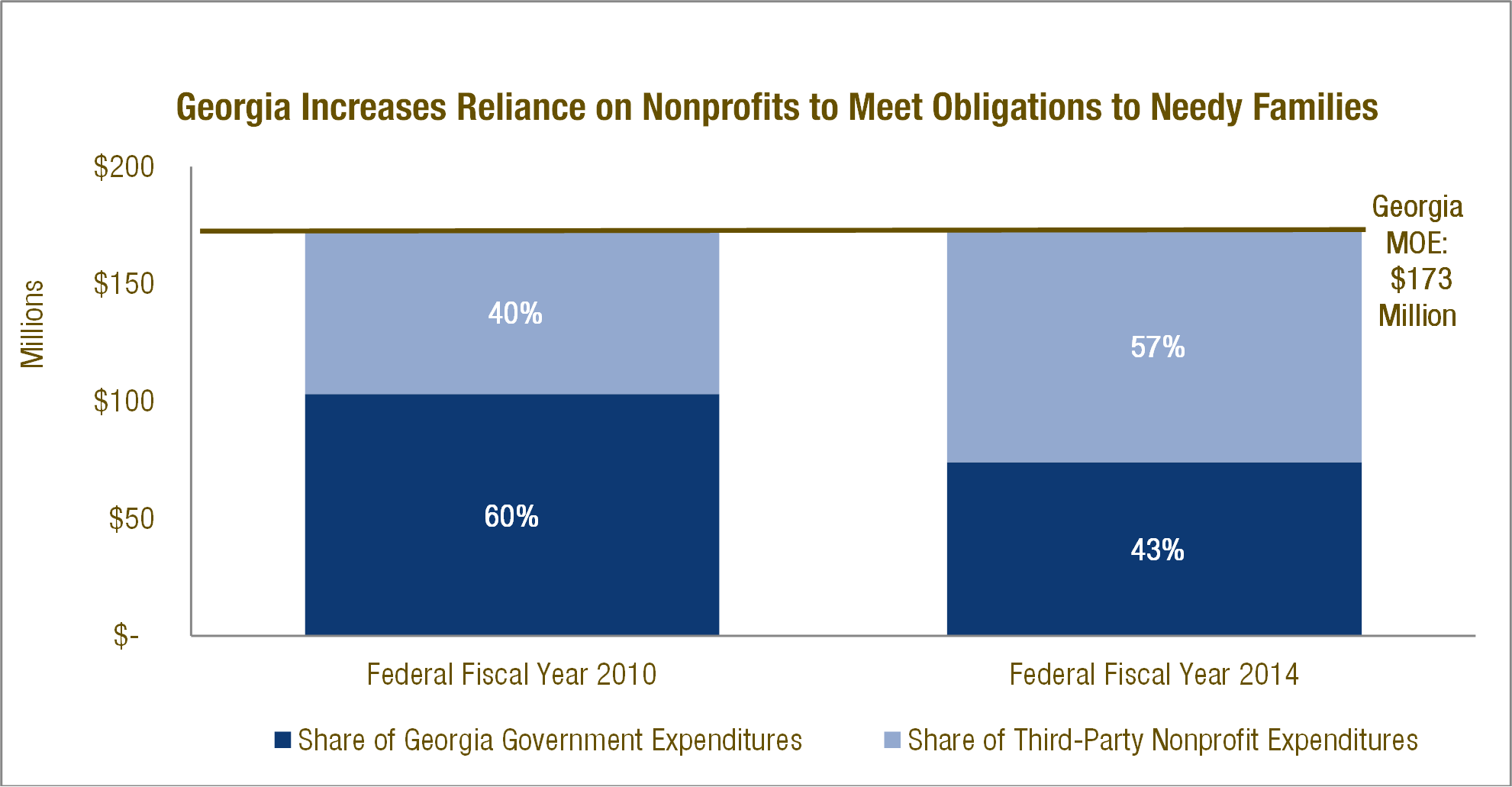 The pending TANF legislation disallows using third–party spending to meet state spending requirements the way Georgia does. Georgia would need to replace about $99 million in third-party spending with state or local money over a multi-year phase-in period if the change takes place. The alternative is the state will risk losing millions of dollars in TANF funding.
Georgia policymakers need to prepare now for the possibility they will need to offset a nearly $99 million shortfall if the proposed TANF legislation becomes law.
That change might give heartburn to the people who craft the state budget. But Georgia is the fifth poorest state in the nation with nearly 263,000 families living below poverty level. Millions of dollars in additional state spending could make a big difference for these Georgia families as they struggle to find financial footing and strive to reach the middle class.