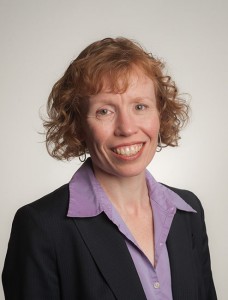 Gov. Nathan Deal's Education Reform Commission members agree the state should send extra dollars to school districts to help them better meet the needs of low-income students but "extra" now means much less than it once did. The commission is developing a new formula to distribute state funds to public schools. It considered allotting an additional $511 for each low-income student early on. That dropped to a proposed $171 per student, or $0.95 per day over a standard 180-day school year at the Sept. 23, 2015 meeting of the commission's funding committee. This is well below the $1,410 proposed for students in the gifted program and unlikely to be enough to help low-income students reach the same high levels of learning of their more affluent peers.
Low-income students usually need extra support to succeed academically. That can include smaller class sizes, a longer school day or year, one-on-one or small group instruction with literacy and math specialists, or regular tutoring. How much does it cost to provide these or similar services to each low-income student? Maybe $511? Maybe $171? A different amount?
Commission members don't know the right number. They don't know if dollars targeted to any of the categories of students identified under the proposed formula are sufficient to meet the goals the state has set for them. This includes students in kindergarten through third grade (K-3), whose success at reading on grade level before starting fourth grade is a priority of the governor's. No one has done a cost assessment yet. An assessment might tell commission members the state should increase its investment in public schools to meet student learning goals.
Instead the commission proposes to keep funding for the new formula at the current level. That includes an austerity cut of $466 million plus an additional cut in transportation funding for school districts. With the funding level capped, commission members propose to shift money among categories of students. For any group of students, including poor students, to get more, others will get less.
Commission members continue to consider how to allocate money to different categories of students. They discussed shifting some money to K-3 students from gifted students at the September meeting. They could revisit the topic of low-income student funding at their next meeting, Oct. 28.
The commission can still take time to examine the cost of educating Georgia's diverse student population to the high goals the state has set for them instead of charging ahead with a new formula while lacking critical information. Such a review entails paying particular attention to those schools and districts now making the greatest gains in student learning. It should guide the development of a new formula. The current formula stood for 30 years. The next one might be in place as long. It is critical to get this right.