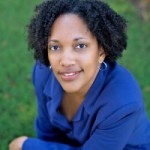 Posted by Taifa S. Butler
When the Powerball jackpot reached more than $320 million last week — the fourth-largest jackpot ever – that was good news for Georgia students, since the more lottery tickets people buy, the more money there is for HOPE college scholarships.
Of course, you must play to win. And the odds aren't in your favor for hitting the jackpot –or getting a scholarship if you happen to be a low-income Georgian.
WXIA-TV / 11Alive Reporter Matt Pearl recently talked with GBPI Policy Analyst Cedric Johnson about lottery revenues and the HOPE program. The discussion highlighted our recent report HOPE for Whom?, which found that while low-income families spent more on the lottery than others, they faced far worse odds of landing a HOPE scholarship than high-income families better equipped to fund a college education for their children. See the whole report below.