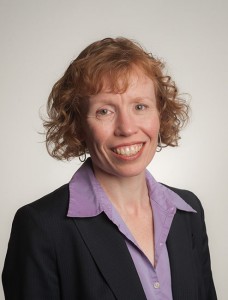 The nearly $1.05 billion for lottery-funded programs in Gov. Nathan Deal's proposed budget adds money to increase Pre-Kindergarten teachers' salaries and expands a grant program for technical college students. These are helpful steps to improve the quality of the Pre-K program and make college more affordable for some students. But more needs to done to return the Pre-K program to its earlier level of quality and to ensure that cost isn't a barrier to students who want to attend college.
Nearly all of the $36.5 million added to Pre-K goes to salary increases for lead and assistant teachers. This should help keep more Pre-K teachers in the classroom. Their low salaries, which are not adjusted for experience or training like K-12 teachers, are a factor in poor retention rates.
Other challenges continue, as our new report "Overview: 2017 Fiscal Year Budget for Lottery-Funded Programs" details. The class size cap was raised in 2012 to 22 from 20, which is the quality benchmark set by the National Institute for Early Education Research. Reducing class size was a recommendation of the governor's Education Reform Commission, which examined ways to improve the Pre-K program as well as other areas in education. The commission also recommended an increase in start-up funds for Pre-K providers from $8,000 to $12,000. This addition would help address another problem—the insufficient number of Pre-K programs in areas where demand is high. The additional start-up money could lower the number of children on the waitlist, now about 5,000.
Funding for the HOPE Scholarship, including the Zell Miller Scholarship, will go up $59.1 million to keep pace with anticipated growth. Funding for the HOPE Grant will remain at the current level, $109 million. The number of HOPE Grant recipients has fallen in recent due in part to a decline in enrollment in the technical college system.
Some of the HOPE Grant money will be used to expand the Strategic Industries Workforce Development Grant to include industrial maintenance, which will help make college more affordable for some technical college students. The grant supplements the HOPE Grant, which covers a portion of tuition for students in certificate or diploma programs in the technical college system. Over 13,700 students received a one of the supplemental grants in the 2015 fiscal year, up from about 7,200 the previous year.
The governor expanded the strategic industries initiative each year since its creation in 2013, which is a good indication lawmakers are increasingly aware of the difficulty many students face paying for college. About 60 percent of students in the technical college system are low-income as measured by their participation in the federal Pell grant program. Many students in the university system also struggle to cover costs. About 6,500 students dropped from the university system in 2014 because they could not pay and about 7,000 more dropped in fall 2015.