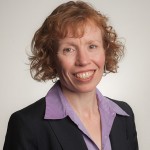 Georgia lawmakers are sounding out a kinproposal to create Education Savings Accounts to allow parents of private and home school children to pay expenses with state money. A new Georgia Budget and Policy Institute analysis shows using state money to subsidize education outside Georgia's public schools will drain nearly $18 million from the state budget the first year and rise to $223 million in year 13.
The proposal, House Bill 243, would send state dollars to families who will opt for private or home schooling even without the savings account.
You can read the full report with its appendix to see where GBPI's numbers come from. But, as you'll see, the calculation is on the conservative side and the costs could rise much higher.
Georgia lawmakers have yet to ask for an official estimate of HB 243's cost, which could be done with a fiscal note request. To calculate the minimum expected cost, GBPI analyzed available data to estimate the number of children who would begin participating in the program as kindergartners.
The cost calculations focus on kindergartners because they are automatically eligible for the proposed savings accounts and use of the accounts by older students is uncertain. The cost estimate relies on several reasoned assumptions in the absence of official state data.
The analysis uses Georgia's private school enrollment data from the U.S. Department Education to estimate nearly 10,000 kindergarten students already attend private school without the motivation of a savings account program. The same number of children is expected to enroll in private schools annually through fiscal year 2028.
Enrollment in the program is capped below 20,000 students the first two years, so much of the savings account money could at first go to families of kindergarten and first grade students already in private schools.
The analysis projects private school enrollment increases each year through 2028 for Georgia kindergartners, totaling more than 53,000 students at a cost exceeding $223.2 million in 2028.
The proposed Education Savings Account program neglects to require that private schools that get state money make important metrics available so taxpayers can evaluate the return they get on the investment. By contrast, public schools are required to report student performance and demographic information.
In the parlance of education, this proposal needs improvement and should be held back to allow state policymakers time for a proper cost-benefit analysis.