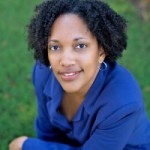 Posted by Taifa S. Butler
Newtown, Connecticut.
Without saying anything else, I'm sure many hearts—like mine— fill with sadness thinking about the senseless violence that befell 27 precious souls at Sandy Hook Elementary School earlier this month.
In the aftermath of most tragedies, we focus a great deal of attention on the devastation itself.  But evidence of our compassion also emerges: A stranger from California bought coffee for the people of Newtown as a gesture of his support, inspiring a multitude of gestures from others. Similar stories emerged after the deadly destruction of Hurricane Sandy, as first responders, nurses and neighbors transformed into heroes when they saw someone who needed a hand.
When we move past the triage stage of a crisis, we tend to think about causes, solutions, prevention and what should be done to address such events in the future.
After Hurricane Katrina devastated New Orleans, the levees were bolstered and many kind people from across the country volunteered to rebuild houses in decaying communities. After the school shootings at Columbine and Virginia Tech, administrators ramped up security systems and set up text system alerts to let students know when their campus faced a threat.
In this season of hope, my wish is for our country to come together, consider the terrible event at Sandy Hook Elementary and take a different course of action than we have in the past.
President Obama's admonishment that we can't accept this violence as routine was poignant, and opens the door for action. And indeed, action is required from all of us, regardless of your position on guns and regardless of what community you represent.  Events like this remind us that we're all connected. We must work together on issues that we deeply care about and we must find solutions that will make this world a better place for us and for our children. We must.
This holiday season is sure to be filled with mixed emotions. While we enjoy our families and friends and perhaps hug them a little tighter, we'll somberly and prayerfully remember the families that have lost loved ones this year. I hope we all find ways to share the joy and hope that come at this time of year. It is desperately needed in a world where darkness far too often overshadows the light of our promise and our dreams.
On behalf of the staff at GBPI, we wish you a safe, joyous holiday season and a prosperous New Year.