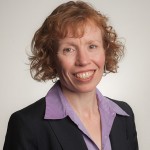 The $8.49 billion for public schools in Governor Deal's budget proposal shrinks some of the austerity cut in state K-12 funding. That's the good news. But our overview of the proposed budget shows school districts will receive between $450 and $500 million less than called for in the state's funding formula for public schools. Class sizes will likely remain high, and cuts to art and music programs, elective courses and programs for academically struggling students will at least partly remain.
The governor's 2016 budget proposal includes another payment on the billion dollar K-12 education funding formula austerity cut contained in the 2014 budget. An additional $280 million proposed for the 2016 fiscal year reduces the austerity cut below $500 million.
Last January the governor proposed the new state budget with optimistic predictions school districts could undo the lingering effects of the Great Recession with the additional money. Teacher furloughs could end and school calendars could return to normal. And this school year many districts are, in fact, returning to a full school calendar and furloughing teachers fewer days through this partial reduction in austerity cuts, according to a GBPI survey report last fall. However, 61 of Georgia's 180 districts still balance budgets through furlough days and students in 49 districts are in school less than the standard 180 days.
Districts should be able to address some of these remaining challenges in the next school year if the proposed budget is approved with the new money. And some districts may be able to increase teacher pay. But schools are coping with a continuing budget crunch manifested by higher class sizes, loss of school counselors, social workers and media specialists, insufficient textbooks, technology and other instructional materials and elimination of art and music programs.
Yes, Georgia's schools are in a better place than a few years ago when the austerity cut took an annual $1 billion bite. But we shouldn't kid ourselves that we're getting much more than half a loaf. That's better than none, but it's still half.