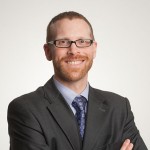 Expanding Medicaid eligibility to cover more uninsured adults beginning in 2014 would benefit Georgians from all walks of life, urban and rural, older and younger adults, and hundreds of thousands of workers without coverage.
A new "HealthVoices" report from the Healthcare Georgia Foundation analyzes the demographics of Georgians who could get new eligibility for coverage under Medicaid expansion. The report, which incorporates research by the Georgia Budget and Policy Institute, shows coverage gains from Medicaid expansion would ripple broadly, improving access to health care for people across the state.
Today the state's limited Medicaid eligibility standards leave more than 750,000 low-income adults in Georgia without health coverage. That means roughly half of all adults with incomes below 138 percent of poverty lack health coverage in Georgia.
Individuals below 138 percent of the poverty level earn about $16,000 annually. The 138 percent level for a family of three is about $27,000. Well over half of these people work – including nearly 70,000 in restaurants and other food service jobs and more than 65,000 in construction jobs.
Extending health care coverage to these workers would increase access to preventative care and improve their chances to avoid missing work due to illness. These Georgians are often working in jobs that not only don't come with insurance benefits, but also don't pay salaries for sick days.
The "HealthVoices" report features the table below that breaks down who could benefit from expansion by occupation.
The report notes Medicaid expansion would help people in both rural and non-rural communities in Georgia, but for slightly different reasons. Workers in the countryside often earn lower pay. Workers in population centers are statistically less likely to have health insurance coverage than their rural counterparts.
Nearly three out of every 10 adults in rural communities between the ages of 18 and 64 have incomes below the new eligibility threshold, or 138 percent of the poverty level. Meanwhile, non-rural low-income residents lack health coverage more than half the time.
Younger Georgians are more likely to benefit than their older counterparts, largely because they are more likely to be at the start of their careers, have lower incomes and less access to health insurance. For those reasons Georgians 19 to 34 represent nearly half of the uninsured adults with incomes below the new eligibility threshold.
Please take time to read the four-page "HealthVoices" report. It's a well-told story of how Medicaid expansion could touch the lives of people in various circumstances and stages of life throughout Georgia, with more compelling graphics than I have room to share here.