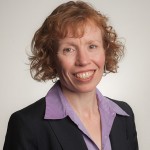 Georgia is home to the seventh largest tuition increase in the nation between 2008 and 2014, according to a new report by the Center on Budget and Policy Priorities. Average tuition at four-year public colleges and universities in the state increased by $3,125 in inflation-adjusted dollars, the report says.
Big cuts in state funding are behind these tuition hikes. State spending per student fell by $2,656 during this period according to the center's report.
As tuition soared, Georgia legislators made it even harder for the state's students to pay for college when they cut back the lottery-funded HOPE Scholarship. The HOPE scholarship covered tuition and mandatory fees as well as provided a book allowance through the 2011 fiscal year. It now covers much less. Money for mandatory fees and the book allowance was eliminated after that year and only a portion of tuition is covered now. A new GBPI fact sheet shows in the upcoming school year  the HOPE scholarship will cover 59 percent of tuition and mandatory fees at the Georgia Institute of Technology and between 62 and 66 percent at most other schools in the university system.
Georgia steps backwards when state leaders make college less affordable. Sixty percent of all jobs in the state will require at least some postsecondary study by 2020. Young people who don't meet that standard will be shut out of decent jobs  and Georgia will not have the skilled workforce it needs to attract and grow high-demand, high-wage industries.
A Home Depot executive recently reported the company built technology centers in Texas and California because it could not find enough qualified workers near its home base in Atlanta. How many more times will Georgia leaders watch homegrown companies go elsewhere before they summon the will to commit sufficient resources to the state's students and its postsecondary institutions?